Acquisition Of Ukrainian Citizenship By Territorial Origin In 2022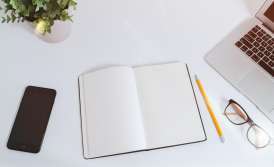 How to get Ukrainian citizenship by descent? And how much easier is this option?
In order to be eligible for citizenship of Ukraine based on the territorial origin, you or your close relative (a clear list is established by law) must have been born or permanently lived on the territory of Ukraine before August 24, 1991.
If this is your option and you want to permanently settle in Ukraine - yes, you can definitely try to initiate the procedure of obtaining citizenship.
The main obstacles in this process, however, may be:
Ignorance and misunderstanding of the procedure, which can lead to rejection;

Lack of possibility to prove the fact of residence/birth of your close relative in Ukraine, which is the basis for obtaining citizenship;

Lack of possibility to leave and come back to the territory of Ukraine several times - many of our Clients want to wait for their citizenship on the territory of Ukraine.
You may also like: What To Do If You Apply To The Migration Service And Don't Receive A Response?
We offer you not only an understanding of how to overcome difficulties in the process of obtaining citizenship in Ukraine, but also citizenship on a turnkey basis.
The main advantage of the procedure of obtaining citizenship on the basis of territorial origin is its simplified form as compared to the situation when there are no grounds for obtaining citizenship. Having such grounds, as the fact of your residence or birth in Ukraine (or your relatives), you can obtain citizenship in just 1 year.
The procedure for obtaining citizenship by territorial origin in Ukraine
The process of obtaining citizenship by origin consists of the following stages:
Preparation.
At this stage our lawyers consult the Client regarding his/her chances for obtaining citizenship, check all the available documents and grounds and offer the best step-by-step guide.
The preparation stage involves preparation of a package of documents for application for Ukrainian citizenship, some of which must be translated and certified by a notary.
At this stage you need also prepare an application for termination of citizenship of another country.
Please note! Renunciation of citizenship of another country or several countries, if a person has more than one citizenship, is an obligatory condition for obtaining Ukrainian citizenship. In this case you will have 2 years for renunciation from the moment of obtaining the citizenship of Ukraine.
Note: Sometimes there are situations when the country of former citizenship does not allow you to renounce it. It is important to understand that this is not a dead end. You can move on with the procedure with any document from the embassy, even with the refusal of your application for renunciation of citizenship.
Filing documents to the SMS for Ukrainian citizenship.
Before submitting the documents to the SMS, our lawyers necessarily coordinate them with the Migration Service to avoid future refusals.
Further, we monitor closely the consideration of the application by the authority and keep constant communication with its officers.
Issuance of the Ukrainian passport.
From the date of obtaining a positive decision on your issue from the SMS, you need to submit documents for Ukrainian passport within 1 month, which will be the final stage of the procedure.
Important! Our lawyers will not only prepare documents for you, but will accompany you in the process of their submission. You will not only avoid long queues, but also personal communication with the SMS.
On our service page you can find packages for different scope of services you need.
You can also order introductory consultation from our experts in order to understand in advance all the subtle aspects of the issue and what algorithm of actions will be optimal in your case.
Legal consultation on obtaining Ukrainian citizenship
What to do, if a grandfather/grandmother/mother/father lived or was born on the territory of Ukraine, but the documents certifying this fact are lost?
Such a situation, of course, greatly complicates the procedure, but don't get upset even in this case. Among the possible options for solving the problem is a request to the archive for a certificate or a court decision, depending on the situation.
For example, a person, who intends to obtain citizenship by birth, at least one parent of whom was a citizen of Ukraine (or born on the territory of Ukraine), needs to submit a birth certificate (to confirm kinship with a citizen of Ukraine). In the absence of such a document, a person can apply to the Civil Registry Office to obtain an extract on birth registration from the civil register.
However, such information can be found not only in the Civil Registry Office, but also in the regional state archive, where one can get information about birth / information about the person's stay in the country. Additional confirmation can also be, for example, records of house books, archives in the village councils (or the archive department of the state administration).
In the absence of documents in these authorities, a person may establish the fact of birth by special proceedings. Arguments for establishing such a fact may be: certificates of the Housing and Utility Management Unit, employment records, certificates of residence in a dormitory, testimony of witnesses, marriage with a citizen of Ukraine, etc.
Our lawyers had a situation, when a resident of Poland applied for citizenship, whose grandmother was born on the territory of Ukraine. However, her birth certificate was lost due to her numerous relocations. Our lawyers obtained a power of attorney from the native of Ukraine to make inquiries to the necessary authorities, drew up a note on her behalf with the data, where and when she was born, and then submitted such an application to the SMS. As a result, the fact of her birth was established and we were able to obtain citizenship of Ukraine for the Client.
The cost of legal services for obtaining Ukrainian citizenship in such situations will be calculated individually.
There is no problem without a solution - we will help you even in a difficult situation.
Do you want to obtain citizenship in Ukraine? Don't hesitate to call us! We'll help you find the best plan of actions and help you obtain citizenship easily and safely.
Didn't find an answer to your question?
All about the procedure of getting citizenship in Ukraine here.
We are ready to help you!
Contact us by mail [email protected], by phone number +38 044 499 47 99or by filling out the form: