Financial license in NBU: currency license, leasing license and others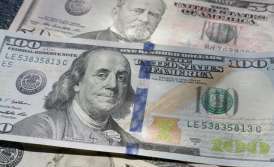 The main change in the sphere of licensing of financial institutions in 2020 was the change of the body that will issue Financial Licenses.
Previously, the issuance of such licenses was carried out by the National Commission for State Regulation of Financial Services Markets (National Commission). From July 1, 2020 all the licensing powers have been transferred to the National Bank of Ukraine. Accordingly, we can soon see some changes in the procedure itself or licensing regulations.
You may also like: Financial Services News
The types of licenses for financial activities, which are transferred to the NBU are as follows:
A Factoring License;

A License to lend funds, including on the terms of a financial loan;

A Financial Leasing License;

A License for provision of guarantees and sureties;

Deposits for the credit union;

An Insurance License;

A License for the manager of CFF / RETF;

A License for administration of acquisition of goods in groups that provides for attraction of money from physical persons.
Read more about the difference in Financial Licenses here.
Please note! Any of the abovementioned financial activities must be carried out under a license. If you want to register a financial company for several types of financial services, you will need to obtain a separate license for each of them.
From now on, the financial license issued by the NBU has no expiration date.
At this stage, it is not yet known whether there will be strikingly different licensing conditions for obtaining such licenses, but the fact that it will require meticulous attention to the procedure is guaranteed.
Our specialists are ready for any changes and will be the first to respond to any innovations of the licensing authority.
If you want to register your financial company for sure, and do not lose time not only at the stage of obtaining a license, but also when registering in the register of financial services, don't hesitate to call us.
We are ready to help you!
Contact us by mail [email protected] or by filling out the form: