Where can you get a Medical License?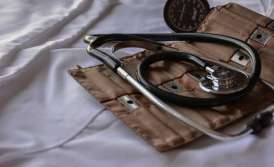 Documents for obtaining a Medical License must be submitted through the Single Window of the Ministry of Health of Ukraine, which is located at: 10, Smolenska Str., Kyiv. Telephone: (044) 202 1700.
After a full package of documents (an application, statements on the condition of material and technical base, list of documents submitted and power of attorney) is gathered, the applicant submits them through the Single Window of the Ministry Of Health at the abovementioned address. The specialist who will accept the documents, grants a second copy of the list of documents submitted, puts the date and signs the copy.
You may also like: Reasons Why A Licence Is Rejected
The Ministry of Health holds a commission that reviews all applications every Thursday. Based on the results of the commission, the Ministry of Health publishes its decision to grant or reject a license on its official website. In practice, this procedure takes much more time as it may seem. On average, you can wait from 3 weeks to a month and a half for the result concerning the license.
If you want to know more about how to obtain a Medical License in practice, read our publications in the Useful Information section and on the relevant service page.
Video and guideline: Preparing Documents For A Medical License
Today, there is no paper form of a Medical License. So the fact confirming the obtainment of the license is a positive decision of the Ministry of Health to issue a license.
After the positive decision is published on the official website of the MOH, the licensee must pay a license fee in the amount of UAH 2,102 (as January 2020), within 10 days. After paying the fee, the licensee can immediately start providing medical services.
If you want to know more about the procedure for obtaining a Medical License or to get it with our assistance quickly and easily, don't hesitate to call us!

We are ready to help you!
Contact us by mail [email protected], by phone number +38 044 499 47 99or by filling out the form: