How to get Ukrainian citizenship for a child in 2022?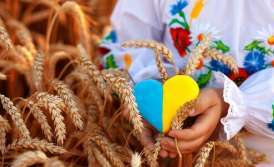 Since the beginning of hostilities, many have had to leave Ukraine. Now women are saving their children by taking them abroad with a birth certificate. There are also cases when the child was already born in another country. This creates certain difficulties in obtaining a passport for a baby. To do this, you need to have a certificate of registration of the child as a citizen of Ukraine.
This text is being translated.
We are ready to help you!
Contact us by mail [email protected], by phone number +38 044 499 47 99or by filling out the form: