How to get Ukrainian citizenship for a child in 2023?
Cost of services:
from 1500 USD
Obtain Ukrainian citizenship
from 200 USD
Consultation of a lawyer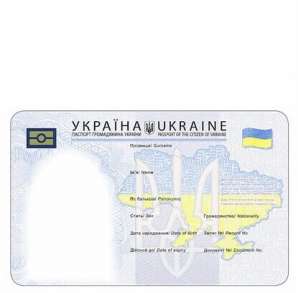 Reviews of our Clients
G. Zeynep Kucuk, SANOVEL ILAC SAN. ve TIC. A.S.
Helped with the liquidation of a foreign representative office in Ukraine
President Tedeev E.S., Ukrainian wrestling association
Ukrainian wrestling association would like to express its sincere appreciation to the team of Law firm "Pravova Dopomoga" for mutually beneficial cooperation
L. Chervonyuk, LLC "Vitalux"
Vitalux company highly appreciates results of cooperation with Law firm "Pravova dopomoga", can characterize it as a reliable partner and based on personal experience is ready to recommend it to interested persons...
Chief ophthalmologist of Ukraine, Oksana Vitovska, All-Ukrainian alliance of ophthalmologists
We would like to express sincere gratitute to the team of Law firm "Pravova dopomoga" and personally to Volodymyr Gurlov for professionalism and purposefulness in your work.
General director I.Logvinenko , Bravo Airways
Bravo Airways company expresses its gratitude to law firm "Pravova Dopomoga" for high quality and timely provision of legal services.

General Manager Stashkevych I.Y., LLC "Trading company" Rud"
We would like to indicate that law firm "Pravova Dopomoga" has become a reliable partner for legal services provision and we can recommend it as a team of qualified professionals who are easy and pleasant to deal with
General director Skibinskiy V., Yokogawa Electric Ukraine Ltd.
Yokogawa Electric Ukraine Ltd. recommends Vladimir Gurlov and his team of lawyers as a reliable legal partner and advisor for foreign businesses in Ukraine...
Partner, Denis Y. Lysenko, Vasil Kisil & Partners
... we would like to express our respect and gratitude for the fruitful cooperation.
... our work on joint projects assured us of your high level of professionalism

The outbreak of hostilities forced many people to leave Ukraine. Women today try to save their children by taking them abroad with a birth certificate. There are also cases where a child has already been born in another country. This creates certain difficulties when applying for a child's passport. You need to have a certificate of registration of the child as a citizen of Ukraine.
Recently there have been changes in the legislation of Ukraine, as a result of which you need to have a certificate of citizenship for your child in order to receive any service. You will need the said document to register your child, including a newborn, to obtain a passport of a citizen of Ukraine, a passport, etc.
Please note! A child born in Ukraine, does not automatically become a citizen of Ukraine. This fact must be confirmed by an appropriate certificate.
In our article lawyers will tell you about the cases which require a certificate of citizenship of the child.
You may also like: What Is Acceptance of Ukrainian Citizenship And What Is the Procedure?
What to do if one of the child's parents is a foreigner, and the other is a Ukrainian citizen?
Let's say the dad or mom of the child is a foreigner. For example, the dad is a Turkish citizen, the mom is a Ukrainian citizen, and they have a child together. It doesn't matter where the baby was born. But if you want to register your child in Ukraine, you'll need to get a certificate of your child's citizenship first. This document will also allow the foreign dad to get a residence permit.
Please note! One of the parents must have had Ukrainian citizenship at the time of the child's birth.
Here's another scenario: what if the child's parents (or one of them) got Ukrainian citizenship after the child was born, but the child never got a Ukrainian citizenship certificate? This means that when the child was born, the parents didn't have Ukrainian citizenship.
For example, let's say the whole family moved from the US to Ukraine, the parents got Ukrainian citizenship, but when it came time to get passports for the kids, they found out that the children didn't have the right documents and were still American citizens. In this case, you need to get Ukrainian citizenship for your children and the appropriate certificate. With this document, your children can get a Ukrainian passport.
During this process, your child's consent to obtaining Ukrainian citizenship is required if they're already 14 years old. It's important to note that your child is considered a minor until they turn 18.
To obtain Ukrainian citizenship for a child, you must first prepare a package of documents and submit it to the migration service. This procedure is free of charge. Typically, checks are carried out within three months, and afterward, one of two decisions is made:
either to register the child as a citizen of Ukraine,
or to refuse registration.
If the decision is positive, you can obtain a certificate of registration as a citizen of Ukraine. Please note that there is a fee for this service. The certificate can be issued urgently within 10 days or normally within 30 days.
To obtain the certificate, the parent who filed the application for the child's citizenship must provide payment for the administrative service and their passport document.
You may also like: Confirmation of Child Citizenship in Ukraine
What are the main documents needed to obtain a certificate when registering a child's Ukrainian citizenship?
The required documents depend on your situation. Here's what you'll typically need:
1. A document verifying the child's birth, such as a birth certificate or extract from the birth registry. If required, it must be legalized or apostilled.
2. Documents from the parents, including:
Ukrainian passport
Residence permit
Foreign passport
Proof that the child or parents do not hold citizenship from any other country.
3. Documents confirming that the child is not a citizen of another country, or a statement indicating that the child is a foreigner or stateless person.
If the child is 14 years old or older, their consent may be required for obtaining Ukrainian citizenship in certain cases. Additionally, the presence of the child and second parent is not always required for document processing.
Our company can assist you with all the details. In some cases, if urgent processing is necessary, there are options for submitting citizenship documents at the same time as the child's passport application. The maximum processing time for citizenship is three months.
The procedure involves two stages:
Decision on the child's registration as a Ukrainian citizen.
Obtaining a certificate of the child's registration as a Ukrainian citizen. The document can be obtained in an expedited manner - within 10 business days - or in the standard processing time of up to 30 business days.
Please note! Even if the child already holds a passport from another country, they can still obtain Ukrainian citizenship.
If you left Ukraine due to military actions and gave birth to a child abroad, we can assist you in preparing the necessary documents for the child's registration.
Our lawyers will examine your specific case and provide all the necessary assistance.
Over the past year, our specialists have prepared a package of documents for obtaining Ukrainian citizenship and passports for newborn children for four clients.
The process for obtaining Ukrainian citizenship for a child with our assistance includes:
Our lawyers will thorough review your situation, help with document preparation, including obtaining copies of the birth certificate and translation requirements
If necessary, we will consult you on the citizenship application process and timing, offer guidance on exiting the country of origin, and support in preparing the necessary documents.
You can find our service fees for obtaining citizenship in Ukraine here.
If you have any legal issues in Ukraine, don't hesitate to contact us for a simple and secure solution.
We are ready to help you!
Contact us by mail [email protected] or by filling out the form: