Where is it profitable to invest your money in Ukraine?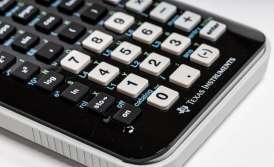 Foreign investors can easily make money in Ukraine. There are certain spheres of business that are not only rapidly developing in Ukraine today, but are also open for investment.
Ukraine has carried out a number of reforms aimed at protecting foreign investments and simplifying the process of registering and doing business. Of course, the situation is still far from ideal, especially when it comes to the clarity of tax legislation or issues of obtaining permits — you may face a high level of red tape. But the possible benefits are worth it.
To this very day, Ukraine is attractive not only in terms of direct investment, but also as a place to do business. Cheap, but highly skilled labor and resources, can allow you to develop a successful business cheaper than it would cost in Europe or America.
In this article, our lawyers will elaborate on the most profitable areas for investing in Ukraine and the difficulties that foreign entrepreneurs may encounter here.
You may also like: How British Companies Transfer Their Business to Ukraine
Real estate investing in Ukraine.
The impact of the crisis triggered by the pandemic is noticeable in the Ukrainian real estate market — its value is growing and will continue to grow in the future. On the other hand, many analysts expect strengthening of the requirements for Ukrainian real estate developers, because one of the known problems in the field of Ukrainian real estate is the risk of working with unreliable real estate developers.
Foreign investors, joining now the real estate market, unequivocally invest their money with a guaranteed return. But it is important to pay careful attention to checking the object, in which you are planning to invest your money.
Ukraine has launched the land market — it can also be a good opportunity to invest your money. But note that the ban on the sale of certain categories of land to foreigners is still valid. Whether this ban will be removed remains to be seen, but there are already some other ways of acquiring land in Ukraine, such as the registration of an LLC.
Buying apartments or even entire complexes is not the only way to ensure your income from real estate investments in Ukraine. Many of our foreign Clients enter the Ukrainian market with their own construction companies, working as contractors or focusing on selling real estate to various customer segments.
It's worth remembering that the construction activity in Ukraine requires a Construction License, which may be difficult to obtain. As of the summer of 2021 the licensing authority hasn't been issuing any licenses for almost a year due to the reorganization. One way out may be the purchase of a ready-made company with a Construction License. However, there are very few of such companies in the market.
Development of IT business in Ukraine.
The IT sphere, according to many business analysts, is one of the most promising sectors for investing money. And this is favored by the following factors:
Ukrainian IT-specialists are in good standing with most companies in the world due to their high qualifications, willingness to work remotely and relatively cheaper labor costs. At the same time such specialists in 95% of cases have good knowledge of English;

Ukraine also offers tax "discounts" for IT sphere — there is a special tax rate for such kind of activity - 5%;

Fast and stable Internet;

Cheaper rental costs for office or co-working space.
The Ukrainian software development and outsourcing industry holds leading positions in Central and Eastern Europe, and more than 50% of Ukrainian IT specialists work for foreign customers.
You can invest not only by hiring such specialists, but also by investing in certain potentially interesting projects. After all, the percentage return on successful IT projects is incredible. In such a situation your task is not only to find such a project (which you can do with the help of a consultant), but also to protect your investments by concluding a smart agreement.
Ukrainian stock market.
Buying a state-owned enterprise can also be an interesting investment. But there may be a huge number of nuances. Often the state prefers to sell industrial complexes with certain reservations — obligations to develop industry, production of certain types of goods, etc.
However, with the change of political forces in Ukraine, unnecessary questions may arise about the previously sold state complex, which will put your investment at risk.
You may also like: The New Law on Ultimate Beneficiaries in Ukraine
Business registration in Ukraine.
In our practice there have been many examples of successful registration of foreign business not only in the above sectors. These were also construction and transportation companies, a certain model of outstaffing, and many others.
When weighing in the decision to start a business in Ukraine one should consider the following factors:
The registration of the company (it is easier to register a business as an LLC) will take 1-3 days. It's worth drawing up in advance a Charter suitable for your interests, and correctly preparing a package of documents, depending on the founder - a legal or natural person.

You must correctly employ your staff, as well as monitor the timely payment and accounting of wages, vacations, overtime remuneration, etc. Ukraine's controlling authorities, including tax authorities and the State Labour Inspectorate, thoroughly check reports and can initiate unnecessary inspections.

You can move foreign specialists to Ukraine, if necessary. In addition, you can hire a foreign director for the company. For this purpose, they must obtain Work Permits. In our practice there have been cases of employing more than 30 foreign employees in a company.

In Ukraine some of the economic activities require a license or other permissive documents. For example, opening a restaurant will require, at a minimum, a license for the retail sale of alcohol and the Certificate of the State Sanitary and Epidemiological Service for the premises, as well as a number of other permits from the fire department and other services. In this case, a turnkey registration of business? including the receipt of all necessary documents will significantly reduce the time, and will give you assurances that everything is done correctly, according to the letter of the law.
The biggest difficulty for many entrepreneurs is the transfer of money to Ukraine, despite the already developed banking system. Firstly, to open a bank account for a company in Ukraine, the founder or his/her authorized officer (if the founder is a foreign company) must personally visit the country. While the rest of the procedure can be done by a representative in Ukraine under a power of attorney, opening of a bank account requires your personal presence, at least for 1 day.
Secondly, if you want to transfer a large amount of funds to your company account, there may be delays, depending on the amount, and the funds will undergo additional financial monitoring. We've already covered this topic in our article about the reimbursable financial assistance to your business in Ukraine here. If your business involves large tranches of funds, this process can be optimized with the advice and support of an experienced lawyer.
Our company offers a full range of services for foreign entrepreneurs in Ukraine:
Registration of a business in Ukraine, taking into account the business plan and objectives of the Client;

Providing the services of a nominal director and legal address for a business in Ukraine;

Obtaining any permits for a business in Ukraine;

Tax, labor, investment consulting;

Business accounting services under the control of a lawyer;

The solution of personnel issues: accounting and payment of wages and other payments to employees, employment and dismissal;

Legal support services for obtaining Work Permits for foreign employees, including the director;

Legal assistance with the conclusion of contracts, business activities.
The price of business registration, accounting and legal support services can be found in our commercial proposal, or by contacting our specialist in any way convenient for you.
Didn't find an answer to your question?
Everything about starting a business in Ukraine here.
We are ready to help you!
Contact us by mail [email protected] or by filling out the form: