Registration of citizenship of Ukraine in 2023
Cost of services:
from 1500 USD
Obtain Ukrainian citizenship
from 200 USD
Consultation of a lawyer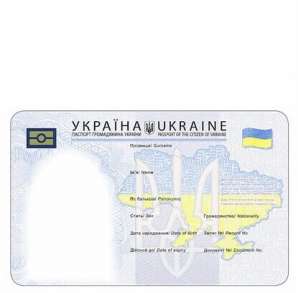 Reviews of our Clients
G. Zeynep Kucuk, SANOVEL ILAC SAN. ve TIC. A.S.
Helped with the liquidation of a foreign representative office in Ukraine
Chief ophthalmologist of Ukraine, Oksana Vitovska, All-Ukrainian alliance of ophthalmologists
We would like to express sincere gratitute to the team of Law firm "Pravova dopomoga" and personally to Volodymyr Gurlov for professionalism and purposefulness in your work.
L. Chervonyuk, LLC "Vitalux"
Vitalux company highly appreciates results of cooperation with Law firm "Pravova dopomoga", can characterize it as a reliable partner and based on personal experience is ready to recommend it to interested persons...
General Manager Stashkevych I.Y., LLC "Trading company" Rud"
We would like to indicate that law firm "Pravova Dopomoga" has become a reliable partner for legal services provision and we can recommend it as a team of qualified professionals who are easy and pleasant to deal with
President Tedeev E.S., Ukrainian wrestling association
Ukrainian wrestling association would like to express its sincere appreciation to the team of Law firm "Pravova Dopomoga" for mutually beneficial cooperation
General director Skibinskiy V., Yokogawa Electric Ukraine Ltd.
Yokogawa Electric Ukraine Ltd. recommends Vladimir Gurlov and his team of lawyers as a reliable legal partner and advisor for foreign businesses in Ukraine...
Partner, Denis Y. Lysenko, Vasil Kisil & Partners
... we would like to express our respect and gratitude for the fruitful cooperation.
... our work on joint projects assured us of your high level of professionalism

General director I.Logvinenko , Bravo Airways
Bravo Airways company expresses its gratitude to law firm "Pravova Dopomoga" for high quality and timely provision of legal services.

Ukraine is becoming more and more popular among foreigners as a country where one wants to live, work, create a family or start a business. And when Ukraine becomes the center of a foreigner's life interests, the following question usually arises: How to become a citizen of this country?
For such cases the Ukrainian legislation provides for a certain procedure of acquiring or admission to Ukrainian citizenship. It is well known to many, and it is not difficult to find the necessary information about the procedure on the Internet. But usually this information is superficial and misleads many people, indicating that it is enough to fulfill a few requirements of the law, and you will officially be a citizen of Ukraine in a couple of days. But this is not true.
Before just thinking about obtaining citizenship you should know that:
There is a clear list of foreign citizens who can acquire Ukrainian citizenship - they must meet specific requirements, the main of which is a basis for obtaining citizenship;
There is a clear list of categories of persons who will be denied citizenship - we will provide it below;
The procedure of acquiring citizenship takes about 1-2 years, obtaining citizenship - 3-6 months;
The procedure of applying for citizenship is preceded by the procedure of obtaining an immigration permit, which has its own aspects and peculiarities.
If any of the above requirements or conditions do not suit you, or you do not have legal grounds for obtaining citizenship - there are other options for legalizing your stay in Ukraine. For example, obtaining a Temporary Residence Permit.
Based on our extensive practical and theoretical experience, we will tell you what you should pay attention to when preparing documents; what can be the reason for rejection of your documents; why you may be rejected the citizenship of Ukraine after the documents have been examined by the state authorities for a long time, and what can be the reason for cancellation of the already acquired citizenship of Ukraine.
You may also like: Acquisition Of Ukrainian Citizenship by Territorial Origin
Preparation of documents and their submission for obtaining Ukrainian citizenship
In order to apply for citizenship you need to prepare a package of documents, a complete list of which you can see here. We will tell you about the nuances of their execution.
The first thing you need to pay attention to is the correctness of all passport data in Ukrainian and English. Your last name, first name, date of birth, passport number, residence address must be listed consistently in all documents, which are submitted.
The second is the availability of originals and copies of all documents. In addition, all documents issued by authorized bodies must be signed and stamped by the person in charge. If the document was issued by a foreign authority, it must be apostilled/legalized and translated into Ukrainian language.
Please note! For our Clients' comfort we provide clear instructions on the rules of the document legalization and independently arrange translation of the documents in Ukraine.
The third point is availability of the true address of the person on the territory of Ukraine. This point is very important, because during consideration of documents for citizenship of Ukraine, law enforcement bodies, such as the Police and the Security Service of Ukraine, can carry out the verification of the address indicated in the application.
You may also like: Confirmation of the Child's Citizenship
What requirements must be met for acquiring Ukrainian Citizenship by admission?
We remind you that Ukrainian citizenship can be obtained in two ways: acquisition of citizenship and "admission to citizenship", provided that the relevant conditions are met.
To acquire Ukrainian citizenship you must:
Recognize and comply with the Constitution of Ukraine and laws of Ukraine;
Submit the declaration on absence of foreign citizenship (for stateless persons) or the obligation to terminate foreign citizenship (for foreigners);
Reside permanently and legally in Ukraine for the last 5 years;
Obtain an Immigration Permit;
Have and confirm legal sources of subsistence;
Know the state language of Ukraine at a certain level.
Regarding the point about state language proficiency in accordance with the level determined by the National Commission on State Language Standards. This is an innovation in the legislation of Ukraine on citizenship, which significantly changed the procedure of confirmation of the level of Ukrainian language proficiency by a foreign citizen.
Today, in order to confirm the language proficiency, a foreigner must register in a queue and to pass the exam in the corresponding centers. The list of places and the procedure of registration for the exam can be found here. This point is the most difficult for most persons who intend to apply for citizenship.
Also, an important point is to have sufficient financial support. This can be: salary, profits from business or property, pension, scholarship, alimony, own financial savings or financial assistance from family members, other individuals and legal entities with legitimate income. This list is exhaustive and is not subject to broader interpretation. Financial support can be confirmed by a bank account statement, salary certificate and other documents.
Another equally important point is the requirement to submit a declaration of absence of foreign citizenship (for stateless persons) or the obligation to terminate foreign citizenship (for foreigners). The law does not explain this, but in practice this document will be required only after you get a positive result on acquisition of Ukrainian citizenship.
That is, for the period of consideration of your documents on acquiring the citizenship of Ukraine, you must still remain a citizen of your foreign country. And after the President or the authorized person has signed the decree on your admission to Ukrainian citizenship, you will need to renounce the citizenship of the previous state and provide information about it to the SMS.
Grounds for rejection of Ukrainian citizenship and revocation of citizenship
These grounds include:
Acquisition of Ukrainian citizenship by fraud;
Acquisition of citizenship by submitting knowingly false information or false documents, concealment of any material fact, in the presence of which a person cannot acquire Ukrainian citizenship.
For example, citizenship may be revoked or denied in the following cases:
The indicated residence address of the person is not valid, or it is the address of mass registration;
Submitted documents, certificates are invalid, fake or improperly certified (missing stamps, apostille / legalization, translation, etc.);
Kinship between a foreigner and a citizen of Ukraine is not real, fictitious or has no clear confirmation;
The person has committed a crime against humanity or committed genocide;
The person is convicted in Ukraine for committing a grave or especially grave crime (until the conviction is cleared or expunged), taking into account the level of threat to the national security of the State;
The person has committed on the territory of another state an act that is recognized as a grave or especially grave crime under the legislation of Ukraine.
Obtaining citizenship is the most important step in your life. However, this procedure is multi-step and involves many requirements for a person, which you should be prepared for in advance. Our specialists will help you to decide, first of all, whether the option of obtaining citizenship is optimal in your situation - perhaps the problem can be solved in another, simpler way.
We are a team of migration lawyers who will take care of achieving your goals safely and easily. Please see the price of legal services here. We provide our services on a fee basis, and we guarantee 100% results.
Do you have grounds for obtaining or admission to citizenship of Ukraine and want to go through the entire procedure with easy set up? Don't hesitate to contact us! Our migration lawyers will take care of efficient organization of the procedure.
Didn't find an answer to your question?
We are ready to help you!
Contact us by mail [email protected] or by filling out the form: