Registration of land ownership in Ukraine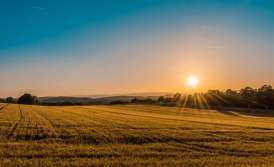 Buying a plot of land in Ukraine for construction purposes, for example, is an excellent investment. But in this case, as well as in other situations of acquiring land into ownership, whether as a gift, an inheritance or even for rent, many are baffled by the correct procedure of executing documents for the acquired land.
The land issue involves many nuances and reservations. For example, a foreigner in Ukraine can inherit land, but in case of agricultural land, a foreign national needs to carry out the alienation procedure within one year. The practice of solving the land problems shows that you can legally obtain the land you need without any problems only if you know exactly how to do this.
If your problem is complex, we will offer you a comprehensive solution. With us, you will find not just answers to your questions, but also practical assistance in achieving your goals.
Legal services for registration of rights in land from our company
The procedure of registration of rights in land consists of several stages, with registration of rights in land being only one of them.
The procedure of registration of rights in land consists of the following stages:
Preparation of the package of documents, which includes the Extract from the Land Registry, the document on the basis of which the right of ownership is acquired, the receipt for the state fee payment and others;

Choosing the place of land registration - you can go to the nearest Administrative Service Centre that is convenient for you. It is not necessary to do this at your place of residence or the land plot location. You can also register your land at the notary by arranging an appointment with our partner notary.

Filing a complete set of documents to the registrar or notary. Your application can be submitted in person or by your representative under a power of attorney. An interesting point is that it is not necessary to submit a Land Registry Extract, for example, if the documents underlying the acquiring or alienation of land ownership already contain information on the cadastral number of the plot.

Registration of rights in land. The period for application review is 5 business days. If the decision is positive, it will be published on the website of the Ministry of Justice and will hold good in law.
Please note! The period of registration of rights in land can be significantly reduced, but it requires additional investment.
Based on our experience and knowledge of how the land market in Ukraine works in practice, we will offer you the best registration option in terms of price and time.
You can find out the price of land registration or other services in the sphere of land law by following the link on the service page. You can also choose a convenient package of services or agree your own scope of legal services with our specialists.
You may also like: How Can A Foreigner Buy Land In Ukraine?
Legal advice on registration of rights in land in Ukraine
In addition to land registration services, we also offer the following services:
Preparation and legal support of transactions/agreements for the purchase or lease of land in Ukraine;

Assistance with registration of inheritance of a land plot in Ukraine;

Assistance in coordination of any changes in the rights to the land plot;

Pre-purchase inspection of real estate, including a land plot;

Assistance with disposal of land plots in Ukraine (sale, donation, etc.).
When working on each case, we analyze the Client's situation and focus on his/her basic needs and goals:
What are your purposes for buying the land? How do you plan to use it?

Will the land be leased or will you be a user?

What kind of land do you want to buy?

Do you intend to resell the land and in what time frame?
Do you need help with the land ownership registration procedure in Ukraine? Don't hesitate to contact us! We will find the best plan of actions for you and ensure easy and quick registration of the property rights to land.
Didn't find an answer to your question?
Learn more about obtaining a Transfer Certificate of Title for land here.
We are ready to help you!
Contact us by mail [email protected] or by filling out the form: