How to Buy Real Estate in Ukraine in 2023? The Best Legal Articles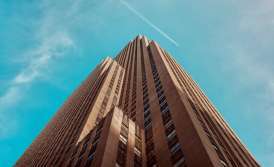 Buying real estate in Ukraine is a secure investment. But as any other process involving large sums of money, buying real estate has its pitfalls and risks.
We have gathered for you the best publications written by our real estate lawyers, where they share their experience in advising you on purchasing or selling apartments, offices and land in Ukraine.
If you want to learn beforehand about the procedure of buying real estate in Ukraine and how to make the deal safe, our lawyer will give you all the information you need at a personal consultation.

How to prepare for buying real estate in Ukraine?
Rules for buying real estate in Ukraine in 2021
TOP 5 articles about buying real estate in Ukraine by foreigners
The price of real estate purchase support services in Ukraine is available through the links at the bottom of the text. You can choose a package of services that meets your needs, depending on the amount of legal services that you need.
Do you want to buy or sell real estate in Ukraine? Don't hesitate to contact us! We will help you arrange the deal, check the real estate object for you and ensure a safe purchase transaction.
More about Buying Land in Ukraine.
More about Buying an Office or Apartment in Ukraine.
We are ready to help you!
Contact us by mail [email protected] or by filling out the form: