Procedure of disinfectants registration in Ukraine is changed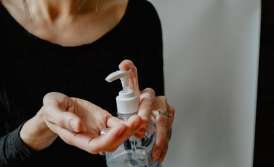 Attention! The text of this comment is outdated due to the changes adopted in the registration procedure of disinfectants in April 2020.

In order to receive information about the new procedure for the registration of disinfectants, follow the links:

How to register disinfectants in Ukraine in 2020?

New rules for registering disinfectants during quarantine

On March 14, 2018, the Cabinet of Ministers of Ukraine adopted a decision on introducing changes in the procedure for registration (re-registration) of disinfectants. The corresponding Resolution was registered under the number 178 of 14.03.2018. The main innovation was the transfer of these functions to the Ministry of Health.

The resolution provides that hygienic means have to be subject to registration, for which the relevant standards are established, and they are designed for:
carrying out disinfection in the foci of infectious diseases;
"cold" sterilization of medical instruments;
disinfection of the hands of medical workers;
industrial disinfection;
destruction of parasites that can be carriers of infectious diseases (rodents, insects, etc.).
As in regard to documents for registration, it is necessary to provide:
an application with the name of the disinfectant;
certified in accordance with legislation report and protocol of the results of quality, activity and safety of the disinfectant;
project of label;
project of instruction for the disinfectant;
information on options for the utilization of the disinfectant, its stability and environmental impact;
power of attorney, if the applicant is not the manufacturer of this disinfectant.
After preparation and submission of documents, the Ministry of Health of Ukraine have to consider them within 30 days, and register within 3 days from the date of adoption of the corresponding decision, after which the disinfectant is entered in the State Register of disinfectants.
However, you can be refused in the registration of the disinfectant if:
the product does not comply with sanitary norms and carries a threat to human life and health;
hygienic standards of active or other harmful substances are not observed;
the corresponding order of measures for liquidation of negative consequences during and after the action of the disinfectant cannot be provided.
The requirement of state registration of disinfectants has been resumed by the corresponding decision of the Cabinet of Ministers, which in turn maintained control over their quality and safety.
We are ready to help you!
Contact us by mail [email protected] or by filling out the form: