Fines in the field of electricity production and supply: how not to lose your license?
Cost of services:
from 45 000 UAH
Registration as an electricity market participant
from 75 000 UAH
European market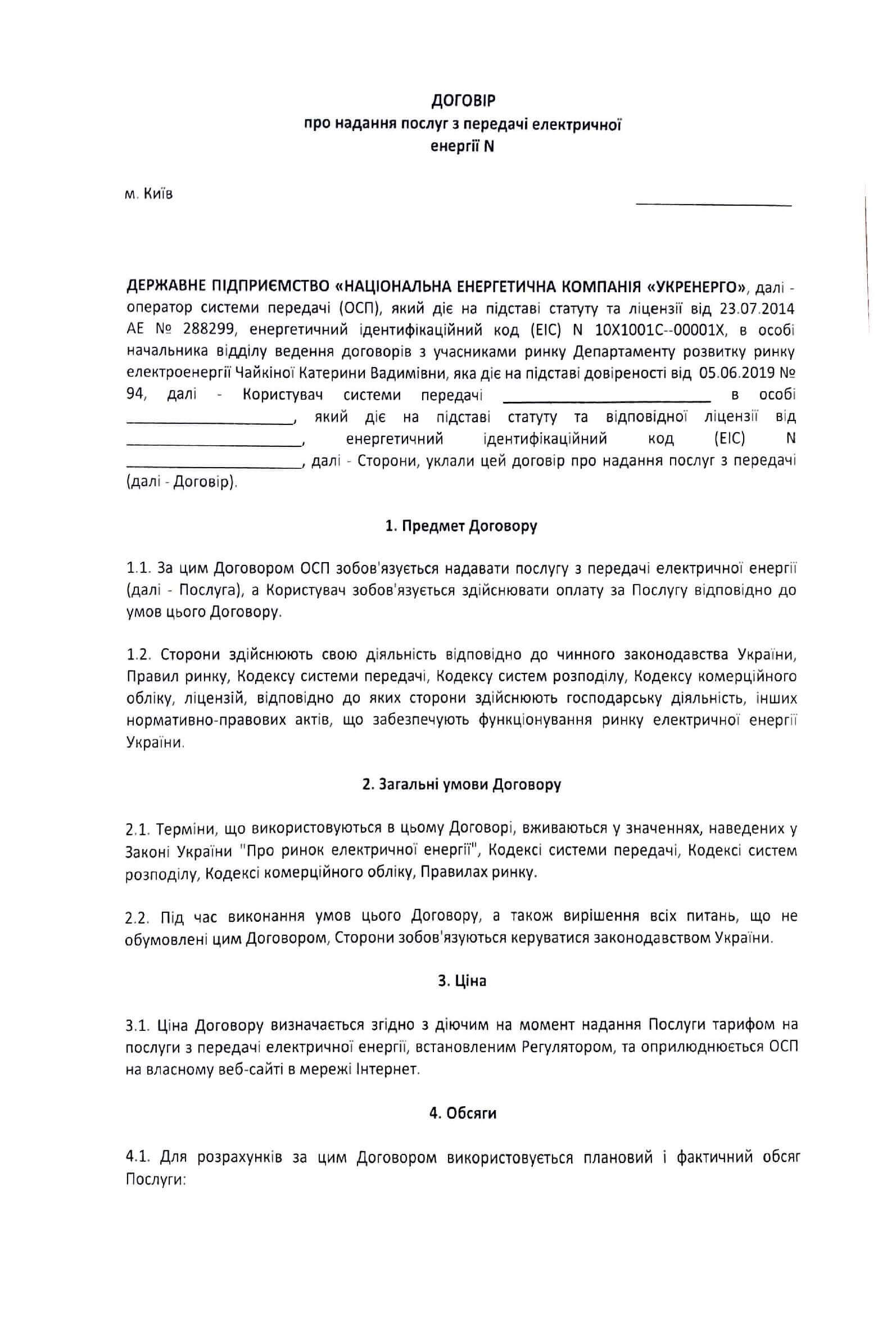 Reviews of our Clients
Partner, Denis Y. Lysenko, Vasil Kisil & Partners
... we would like to express our respect and gratitude for the fruitful cooperation.
... our work on joint projects assured us of your high level of professionalism

Chief ophthalmologist of Ukraine, Oksana Vitovska, All-Ukrainian alliance of ophthalmologists
We would like to express sincere gratitute to the team of Law firm "Pravova dopomoga" and personally to Volodymyr Gurlov for professionalism and purposefulness in your work.
General director Skibinskiy V., Yokogawa Electric Ukraine Ltd.
Yokogawa Electric Ukraine Ltd. recommends Vladimir Gurlov and his team of lawyers as a reliable legal partner and advisor for foreign businesses in Ukraine...
General director I.Logvinenko , Bravo Airways
Bravo Airways company expresses its gratitude to law firm "Pravova Dopomoga" for high quality and timely provision of legal services.

General Manager Stashkevych I.Y., LLC "Trading company" Rud"
We would like to indicate that law firm "Pravova Dopomoga" has become a reliable partner for legal services provision and we can recommend it as a team of qualified professionals who are easy and pleasant to deal with
G. Zeynep Kucuk, SANOVEL ILAC SAN. ve TIC. A.S.
Helped with the liquidation of a foreign representative office in Ukraine
L. Chervonyuk, LLC "Vitalux"
Vitalux company highly appreciates results of cooperation with Law firm "Pravova dopomoga", can characterize it as a reliable partner and based on personal experience is ready to recommend it to interested persons...
President Tedeev E.S., Ukrainian wrestling association
Ukrainian wrestling association would like to express its sincere appreciation to the team of Law firm "Pravova Dopomoga" for mutually beneficial cooperation
Making changes to the documents of an existing company is a frequent situation. The company may change its director, address, add an address of facilities, change company members, and more.
The main danger of making changes is business licenses and permits, in most cases they also require additional updating of information in the relevant authorities and registries.
And this turns the amendment process into a multi-step procedure, where you mustn't miss even the smallest nuances. Otherwise, you can get at least a fine, and at most - the revocation of the permit for your business activity.
Timely amendment of the Electricity Generation License or license for any other activity involving electricity is one of the important licensing requirements.
Violation of license requirements can result in:
a fine in the amount from UAH 8,5000 to UAH 170,000, depending on the violation;
license suspension;
license cancellation.
What is particularly unpleasant is that if the license is revoked, you will be able to apply for a new one only after a year.
Today, we will talk about how to avoid problems with the licensing authority and comply with licensing requirements even during periods of change in the company.
You may also like: Electricity Sales Accounting
How and when to file information about changes
When obtaining an Electricity License, you submit statements to the National Energy and Utilities Regulatory Commission of Ukraine (NEURC) with information about you as a future licensee and a participant in the electricity market.
If in the course of your company's activities there were any changes related to the data that were submitted when obtaining the license - you must notify the licensing authority about this within 30 days.
This even applies if you change equipment for power generation companies, or, for example, if you change management.
To avoid problems, you need to re-prepare the statements, which will include the new information about the licensee, as well as prepare a cover letter of notification to enter the new information about you as the owner of the license.
Documents, with proper organization, can be prepared and submitted in a couple of days. The NEURC, in its turn, may review the documents within a month.
Please note! A separate violation of licensing regulations is a non-working website of an electricity market player. Remember that a functioning website with contact information and other information is an obligatory requirement not only for obtaining, but also for retaining a license.
You may also like: Day-Ahead and Intraday Electricity Market
Examples of electricity penalties that do not involve changes to company documents
When starting your activities in the electricity market, you commit yourself to adhere to certain market rules of conduct, which also affect your compliance with the requirements of the NEURC.
For example, if you are engaged in electricity generation, failure to comply with dispatch commands will also be a violation. This includes failure to submit technical documentation and required reports to the transmission system operator.
Although this is not a direct violation of licensing requirements, the transmission system operator monitors the timely and correct execution of dispatch commands, and may apply to the NEURC in the event of a malicious violation, with a request for unscheduled inspections of the licensees.
Our company offers you protection from possible penalties from the licensing authority, which will include:
Timely amendment of the Electricity License due to changes in the company;
Organization of the process of amending the company's documents and notifying the licensing authority within the established time frame;
Advice on inspections and the risk of license revocation;
Assistance in case of penalties from the NEURC.
You can see the price of electricity-related consultation services here, or contact our experts directly for the best possible package for you.
Do you want to be sure that making any changes to your company will not lead to penalties and license revocation? Don't hesitate to contact us!
A professional lawyer will assist not only with making changes to your license, but also to your company.
Didn't find an answer to your question?
Everything about the procedure of obtaining an Electricity Generation License here.
Everything about an Electricity Supply License here.
Everything about how to become an electricity market participant here.
We are ready to help you!
Contact us by mail [email protected] or by filling out the form: