Ukraine Employment-Based Immigration Requirements For IT-Specialists
Cost of services:
from 1200 USD
Obtaining a Permanent Residence Permit for IT Specialists in Ukraine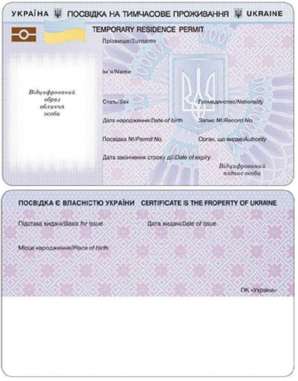 Reviews of our Clients
Partner, Denis Y. Lysenko, Vasil Kisil & Partners
... we would like to express our respect and gratitude for the fruitful cooperation.
... our work on joint projects assured us of your high level of professionalism

President Tedeev E.S., Ukrainian wrestling association
Ukrainian wrestling association would like to express its sincere appreciation to the team of Law firm "Pravova Dopomoga" for mutually beneficial cooperation
Chief ophthalmologist of Ukraine, Oksana Vitovska, All-Ukrainian alliance of ophthalmologists
We would like to express sincere gratitute to the team of Law firm "Pravova dopomoga" and personally to Volodymyr Gurlov for professionalism and purposefulness in your work.
G. Zeynep Kucuk, SANOVEL ILAC SAN. ve TIC. A.S.
Helped with the liquidation of a foreign representative office in Ukraine
L. Chervonyuk, LLC "Vitalux"
Vitalux company highly appreciates results of cooperation with Law firm "Pravova dopomoga", can characterize it as a reliable partner and based on personal experience is ready to recommend it to interested persons...
General director Skibinskiy V., Yokogawa Electric Ukraine Ltd.
Yokogawa Electric Ukraine Ltd. recommends Vladimir Gurlov and his team of lawyers as a reliable legal partner and advisor for foreign businesses in Ukraine...
General Manager Stashkevych I.Y., LLC "Trading company" Rud"
We would like to indicate that law firm "Pravova Dopomoga" has become a reliable partner for legal services provision and we can recommend it as a team of qualified professionals who are easy and pleasant to deal with
General director I.Logvinenko , Bravo Airways
Bravo Airways company expresses its gratitude to law firm "Pravova Dopomoga" for high quality and timely provision of legal services.

Today, more and more international companies, including IT companies, are choosing to relocate their employees to Ukraine. In one of our previous articles we wrote a little guide for employers on how to properly organize such a process.
The work in Ukraine may be very attractive for the specialists as well. This is due to a large number of strong IT-companies, low cost of living in Ukraine and comfortable income taxation. The recent development of the Ukrainian government, namely the simplified procedure of getting a residence permit for IT-specialists in spring of 2020 (a kind of analogue of the "green card"), gives an additional impetus for employment-based immigration.
But without proper legal paperwork, it will be quite difficult for the IT-specialists to immigrate to Ukraine: they will have to spend a lot of time and effort to learn the specifics of the process and the collection of papers (this time can be spent more usefully, for example, on work). Therefore, our lawyers will take care of these issues and help you to get a permanent residence permit in Ukraine.
Who can apply for a permanent residence permit in Ukraine?
According to the rules for obtaining a residence permit, which gives a foreigner full rights to live, study, get free medical care in Ukraine, etc., workers of 23 IT-specialties can apply for it, namely:
Managers of information security systems, quality systems;

Heads of companies/structural units;

Specialists in information security and organization of protection of information with limited access;

Programmers, computer systems engineers, design engineers;

Consolidated information/computer systems/operational and application software analysts;

Specialists in computer science, particularly computer software development, as well as information technology, software development and testing, etc;

Information processing and software operators.
Although the law establishes a quota for immigration for specialists in specific positions, this distinction is very arbitrary. Given the requirements for specific professionals (industry experience / general education, etc.), any qualified IT-specialist can apply for a permanent residence permit. Don't worry if your profession does not formally coincide with the available ones, as it is a specificity of Ukrainian outdated official classifier of professions.
You may also like: Optimization Of Taxation in the IT Fields And Sectors
Requirements for obtaining a permanent residence permit in Ukraine by an IT specialist
Please note! In order to obtain a permanent residence permit, an IT specialist must meet the basic requirement and one of the additional requirements (there are several).
The mandatory requirement for a specialist is at least 3 years of proven experience in the required profession / or in the IT industry as a whole. For government agencies, the traditional proof of experience in the profession is a properly formalized employment relationship between the employer and employee (a completed employment book, notification of the new employee's employment, etc.).
This is where the bureaucratic problem arises. The thing is that in the IT sphere cooperation with specialists is mostly formalized in the form of providing specific services under civil law contracts, rather than in the form of an employment relationship. In most cases an employee doesn't even have an employment book, but has only a set of contracts, according to which he/she supposedly rendered services to the employer. Sometimes the work is done without such contracts.
According to our position, to prove sufficient work experience in the industry you can use:
Contracts for services in the relevant industry (i.e., the subject matter of the contract must be the performance of all or certain functions by the above-mentioned specialties);

Recommendation letters from companies specifying the performance of individual jobs by a specialist in the relevant field (from our practice, if such a letter is issued by a small or unknown IT company, it may not be officially recognized as proof of experience).
Recognition of the above documents by the state authorities is a difficult task, because the employees who review them are not an IT specialist, so it is very difficult for them to distinguish whether the person really provided professional services under this contract.
Our company's lawyers recommend translating such documents, as well as make a reasoned request for their consideration. We can translate the documents ourselves, as well as correctly make the request.
Additional qualification requirements for an IT-specialist to obtain a permanent residence permit include:

1. Higher education in a related field of study, which shall be confirmed by the relevant diploma and its annexes (specifying the successful study of specific subjects required for the formation of IT-specialist skills).
In this regard, it should be said that as a result of a different approach to the organization of higher education, education documents in Ukraine and most foreign countries are not equivalent. Therefore, in order to have the abovementioned education recognized, it is necessary to carry out an additional procedure of official recognition of the document in Ukraine. This procedure roughly takes 2 months, which includes the assessment of the qualification and equivalence of education to Ukrainian standards. Our lawyers can provide you with legal support and assistance in this procedure from start to finish, providing detailed explanations on how to go through it.


Please note! Exceptions to this rule are IT-specialists, who received their education in Belarus, Georgia, Latvia and most CIS countries. They do not need to go through the recognition procedure.

2. Valid information security certification (one of the following: CISSP, CISA, CISM, ITIL Master), or MIT Certificate in the relevant field.

3. Verified income for the previous calendar year in the amount equivalent to or greater than ,000.
With regard to this point, the main way to confirm compliance with this requirement is the formation of bank statements of income received for the previous year. However, despite the already mentioned specifics of the IT sphere, income can be confirmed by primary documents under contracts for services in this area (i.e. documents that do not record the receipt of funds, but demonstrate the obligations of the other party to pay them).
Although the option described above is more risky than the first one, based on our practice, we can say that such documents adequately confirm sufficient material support of the foreigner.
As an analogy to this situation we can refer to the practice of obtaining a D-type visa in Ukraine. According to the rules of obtaining such a visa, the obligatory requirement for a person is sufficient financial security for his/her stay in Ukraine. And the main way of its confirmation is a bank account statement on availability of funds or cash. However, already a few of our Clients confirmed sufficient financial security by showing contracts, according to which they should have sufficient funds for their planned stay in Ukraine.
Working with each individual case we offer the most comfortable set of actions for the Client, based on his/her needs and situation.
Legal services for obtaining a residence permit for IT-specialists in Ukraine
Our lawyers provide a comprehensive immigration service for IT-specialists in Ukraine. In particular, we develop a "road map" for a foreigner. First, we evaluate the Client's situation, analyze it and available documents, after that we make a conclusion about the possibility of immigration to Ukraine through IT specialist's quota.
Please note! It is worth mentioning that there are several options for legal work of IT specialists in Ukraine. One of the most popular options is conducting their activity as a sole proprietor and ensuring their legal stay by obtaining a temporary residence permit.
However, a permanent residence permit provides many more advantages to a foreigner, including:
a foreigner is not tied to to a specific place of work (the loss of which also results in the residence permit revocation);

a foreigner and his/her family gets guarantees to receive education and medical care.
If you plan to stay in Ukraine for a long time, we recommend obtaining a permanent residence permit. This procedure is complicated and lengthy, but our lawyers can help you with it. You do not have to study all the subtle aspects of the procedure and spend extra time. Our lawyers will:
Offer the most effective option for employment of a foreigner in Ukraine based on a detailed analysis of the Client's situation and available documents;

Ensure translation of all necessary documents;

Provide legal support of the procedure of recognition of foreign education;

In order to avoid the risk of non-acceptance of the documents by the Migration Service, our lawyers additionally obtain the approval of the Ministry of Digital Transformation or the Ministry of Social Policy. These authorities are interested in the influx of new IT-specialists to Ukraine. Such a recommendation from the ministries guarantees the positive final result and significantly speeds up the procedure.
Our Clients are minimally involved in all processes. You will need to come to Ukraine to submit the documents, but we can do the preliminary steps on our own. As a result you will get a permanent residence permit in Ukraine as an IT-specialist on the first try and without any problems. Don't hesitate to contact our lawyers - we make solving complicated issues simple!
Didn't find an answer to your question?
See more information about IT specialist immigration to Ukraine here.
We are ready to help you!
Contact us by mail [email protected] or by filling out the form: