Relocation of IT specialists to Ukraine: how to organize?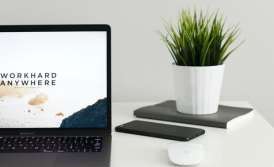 Today, more and more IT-companies need to relocate their employees to the territory of Ukraine. This process is facilitated by the new course of the Ukrainian government for creating favorable conditions for the development of the industry (although there are already quite extensive benefits), and the foreign policy situation in neighboring countries.
Ukraine can indeed become a successful location for doing business, for example, for IT specialists from Belarus or Poland, due to its developed infrastructure, lack of language barrier, the presence of a large number of strong local IT-companies.
In this publication we will draw your attention to the key aspects of relocation of IT specialists from Belarus or other neighboring countries to Ukraine, so that the procedure of relocation of foreign workers could be carried out without complications.
You may also like: Business Immigration To Ukraine: Why Can It Be Interesting?
How can the IT team move to Ukraine?
There are two questions, the answer to which depends on the option to move:
Business model issue. How to properly organize relations with specialists and contractors: Will the specialists be hired workers, or Will they provide services under economic contracts?

Migration issue. How to arrange the legal stay of foreigners in Ukraine with a full range of rights and freedoms, without the need for burdensome entries / exits.
Depending on the answers to the above questions, we will make the choice of the optimal way to move your business to Ukraine. Let's give some variants of the organization of IT specialists' relocation in Ukraine.
Relocation of IT specialists to Ukraine through employment
For this purpose, a Ukrainian legal entity is created (for freelancers there is a possibility of employment in an already established company), which later accepts all specialists as hired workers. As a result, each specialist will be able to:
obtain a work permit in Ukraine for up to three years;
issue a residence permit for a similar period of time in the future, which will give the foreigner the rights and freedoms almost similar to the citizens of Ukraine (in particular, will allow to stay in Ukraine legally during the whole period of work).
Such legal stay in Ukraine can be extended as many times as they see fit.
The advantage of this option is that the family of the specialist can move to Ukraine on the basis of employment (having obtained a permit for family reunification). Our company has extensive experience in organizing employment of foreigners and legal stay in Ukraine for them and their families.
We will tell you schematically about this option of relocation toUkraine.
Step 1. Establishment of a legal entity in Ukraine.
In case of cooperation with our company, this stage can be successfully completed in 5-7 business days.
Registration of a legal entity requires its founders or their representatives (for example, employees of a legal company that provides support) to be in Ukraine, so that they could physically collect and submit the necessary documents for state registration.
There are also some subtle aspects. Thus, when creating a legal entity it is necessary to find a person - a citizen of Ukraine who will hold the position of director, as employment of foreigners is impossible without obtaining a work permit. To begin with, such a person may be a lawyer, who will run the company's business until the registration of top managers (actually, he/she will organize the process of employment).
At the same time, foreigners will be company founders who will control and decide the fate of the company.
Read more about employment of a director and his further replacement here.
Step 2. Obtaining employment permits for the company director and all employees.
The procedure takes 5-7 business days.
This stage is quite simple for skilled hands, as it does not require the personal presence of a specialist in Ukraine. The employment procedure may be initiated by a Ukrainian employer (lawyer-director), who needs only the foreigner's photo and a scanned version of his/her passport.

You may also like: Residence Permit In Ukraine For CIS Citizens
The peculiarity of employment of IT-specialists in Ukraine is that they belong to privileged categories of persons who can get a permit for up to three years (with the possibility of its extension) and without any limitations in the amount of salary.

Step 3. Registration of tax numbers for employees, conclusion of employment agreements with them.
This step can be started in parallel with the previous one, after the foreigner enters Ukraine.
First of all, you need to register the foreigner with the tax office and obtain a personal tax number for him/her. For this purpose, you need a properly executed minimum list of documents:
translation of a foreigner's passport certified by a notary;
a duly completed questionnaire containing information about the foreigner, his/her date of birth and address of residence.
After getting the TIN, it is necessary to conclude an employment agreement with an employer who has obtained a work permit for a foreigner. It should be remembered that such an agreement shall be concluded within 90 days from the date of obtaining a work permit, and therefore you shouldn't delay the procedure, because you will need to apply for the permit once again.
Read more information on what to do when a work permit is cancelled here.
Step 4. Arrangement of the foreigner's legal stay in Ukraine.
Obtaining a work permit for a foreigner is the basis for further obtaining a residence permit - a document that equals the foreigner in rights and obligations with a citizen of Ukraine (except for political and individual social rights).
At this stage the personal presence of specialists in Ukraine is required for the first time, so the employer must think over the plan of the foreigner's entry into Ukraine. As a general rule, a foreigner should apply to the consulate of Ukraine in a foreign country and obtain a long-term D-type visa (which is issued on the basis of the abovementioned work permit). Moreover, there is a simplified procedure for some countries, which does not provide for obtaining a visa. In particular, specialists from Belarus can cross the state border of Ukraine without a visa.
To obtain a residence permit, a foreigner shall:
be personally present;
pay service fee;
provide duly executed documents.
As a result, the foreigner must register his/her place of residence in the country within 30 days of obtaining the visa.
Relocation of IT-specialists through obtaining the status of an individual entrepreneur
Another option is to register a sole proprietorship for a foreigner in Ukraine and organize its activities on the simplified taxation system (i.e., payment of taxes in the amount of 5% of income and about 32 euros of social security contributions).
A foreigner with the status of a sole proprietor has the right to provide services / perform work as Ukrainian and foreign companies, or perform such functions in the framework of entrepreneurial activity. In addition, obtaining the status of a sole proprietor does not prohibit official employment at a Ukrainian company under an employment contract.
To register a sole proprietorship, you must obtain a tax number and open a current account in one of the Ukrainian banks.
Please note! Obtaining the status of a sole proprietor is not the ground for legal stay in Ukraine, and therefore, for example, a citizen of Belarus, can not stay in Ukraine for more than 90 days within six months.
You may also like: Taxation Of IT Sphere In Ukraine
These are only the main options for organizing IT-business in Ukraine. Our company has extensive experience in organizing workers' relocations in various fields of activity, and can choose a convenient option, taking into account the wishes of our Clients. We can combine these options, which will get all the best advantages of each of them.
We can and provide a full range of support for IT-specialists' relocation to Ukraine, creating a bridgehead for long-term business. In addition to legal support, our assistance covers other aspects, such as legal and accounting services allowing to ensure legal transparency and compliance with the Ukrainian legal order.
Do you want to move your business to Ukraine? Don't hesitate to contact us!
Need more information?
Read more information about obtaining a work permit in Ukraine here.
We are ready to help you!
Contact us by mail [email protected] or by filling out the form: