What are the Permits of the State Labor Service of Ukraine and why do you need them?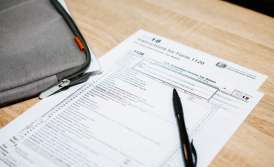 It is commonly known that in order to perform high-risk work, as well as to use various high-risk mechanisms, machines and equipment, one shall obtain special authorization documents.
Such documents include declarations and permits issued by the State Labor Service of Ukraine.
These documents shall be also obtained, for example, for participating in various competitive procedures (public auctions, tenders).
Today we will elaborate on how to obtain permits and declarations of the the State Labor Service of Ukraine and whether there is a difference between these two types of documents.
Related article: Obtaining Permits For Enterprises That Carry Out Fuel-Related Activity
What is the difference between a Declaration and a Permit of the State Labor Service?
Both documents are the documents authorizing to carry out certain types of work. The difference lies only in the types of work or equipment, for which the authorization document is issued.
A permit is considered to be a more serious document and shall be obtained for more complex works and for more dangerous equipment.
For example: erecting, overhauling, dismantling of buildings, gas and explosion hazardous works, work with appropriate equipment.
A declaration is considered to be a simple authorization document. So, it shall be obtained when the equipment is less dangerous and the work is not so complicated.
For example: diving, high angle or surveying works.
Such authorization documents can be obtained for both the work and the use of specific equipment.
Related article: Difference Between Classes Of Consequences CC1, CC2, CC3 And How To Determine Them
What shall both the Declaration and the Permit of the State Labor Service specify?
The list of works to be carried out. You can find the full list of works in the Resolution of the Cabinet of Ministers of Ukraine No. 1107 of 26.10.2011.
The key role here is played not only by the general list of works or equipment, but also by specific words that are written in the obtained document (a Declaration or a Permit). It's worth noting that there is a variety of equipment and different subtypes of the same works. In order for your authorization document to give you the right to carry out specific works, it must contain a specific list of equipment that you will use.
Related article: Construction License: Procedure For Obtaining, Problem Points, Practical Experience
Practical aspects of obtaining Permissions and Declarations
We have considerable practical experience in obtaining this type of documents. This allows us to elaborate on all the practical nuances of obtaining Permits of the the State Labor Service of Ukraine.
First of all, in order to obtain a permit to carry out certain work or use an equipment of high risk, it is necessary to obtain an expert opinion. It is issued by an appropriate accredited expert organization, which has experts in the required field to assess the conformity of equipment or work.
The expert institutions have a number of areas of specialization, i.e. not every expert institution may prepare an expert opinion for a particular equipment.
In addition, not all expert institutions have a so-called "reputation" for the State Labor Service of Ukraine, even if they are state institutions. In other words, obtainment of an expert opinion of a State Expert Institution does not serve as a guarantee for obtaining a permit.
Please note! In order to guarantee the obtainment of a Permit or a Declaration, it is necessary to first analyze the requirements of the State Labor Service regarding a specific type of work or equipment, which can only be done by a qualified lawyer.
Such analysis and further preparation for obtaining an expert opinion includes the following stages:
All statutory documents must be brought in compliance with the law.
Internal documentation (orders, registers, job descriptions and other instructions) should be developed.
It is also necessary to comply with the legal requirements for employees (availability of work experience, education, knowledge and relevant certificates of training in the field of occupational safety).
Equipment must also comply with legal requirements (verification, certification, declarations of conformity, etc.).
Each separate type of permits and declarations has its own list of necessary documents. So, if you want to know what documents you shall prepare based on the types of work and equipment, please contact our specialists.
Legal assistance in obtaining Permits of the State Labor Service of Ukraine
In addition to the already mentioned strict requirements for obtaining an expert opinion, in practice the applicants may also face other problems when obtaining this document. For example, the State Labor Service may accept expert opinions not from all accredited institutions, but only from those located within its territory.
Such requirement is not stipulated by any legal act, but it is often used in practice. Our company can obtain permits throughout the territory of Ukraine, as we know the requirements of specific bodies of the State Labor Service of Ukraine.
We also offer legal assistance and support of subsequent inspections of the State Labor Service on compliance with legislative requirements on labor protection. We will help to develop a complete package of documents that can easily stand such inspection.
We can also obtain authorization documents of the State Labor Service on a fast-track basis. In this case, we need to have only statutory documents of the Client. We will ensure the organization of staff training and obtainment of expert opinion on a turnkey basis.
If you want to obtain a Permit or a Declaration of the State Labor Service of Ukraine, or if you need assistance in obtaining an expert opinion, don't hesitate to call us. We will solve your problems in a simple and efficient manner.

We are ready to help you!
Contact us by mail

[email protected]

or by filling out the form:
We are ready to help you!
Contact us by mail [email protected] or by filling out the form: