How to open a private kindergarten in Ukraine?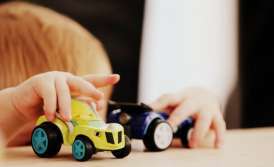 In March 2020, we were contacted by a Client who wanted to open a private kindergarten. The Client was interested in the following questions:
Do I have to register an LLC or can I get a license as a sole proprietor?
What is the procedure for obtaining the Educational License?
Where do I start?
What should I pay special attention to?
When can I get started?
Using the example of this Client, we will talk about the procedure for obtaining the Educational License, which you will need when starting a kindergarten or school in Ukraine.
Can a sole proprietor open a private kindergarten?
Yes. However, in accordance with clause 90 of the licensing regulations on educational activity, a sole proprietor must meet the requirements to the kindergarten managers. If this is not your case, you can always register a legal entity and hire a kindergarten manager who meets the requirements set forth in Part 2 of Article 31 of the Law of Ukraine "On Preschool Education", as follows:
fluent Ukrainian;
higher education (the most interesting thing is that for private kindergartens education does not have to be pedagogical);
organizational skills (the law does not specify how they must be confirmed, in particular, at employment);
a state of health, including mental health, which does not hinder work with children.
Another important requirement is that a person must be a citizen of Ukraine.
Thus, any sole proprietor who is a citizen of Ukraine, has a higher education and meets the other above criteria can open a private kindergarten.
Where to start the kindergarten registration procedure?
The two main issues to start with are the premises and the staff.



Kindergarten premises.
The premises must comply with the sanitary and epidemiological and fire safety regulations, as well as ensure appropriate the conditions for persons with low mobility.
According to the state building standards, kindergartens may be placed both in a free-standing building and on the first and/or second floor of a multi-storey building.
There are no specific requirements for the minimum floor area. It is calculated according to the type of groups and the planned number of children in groups (see the table below as an example).
Rooms

Nursery groups

sq.m./place

Preschool groups

sq.m./place

Inclusive groups

sq.m./place

Changeroom

1,2

0,9

1,2

Playroom

3,3

2,5

3,3

Bedroom

2,4

2,5

2,5

Toilet room

1,1

1,0

1,3

If you are looking at the particular premises, or if you are going to build one yourself, consult with experts about the area, equipment and location of the premises and rooms. This will help avoid unpleasant surprises during licensing procedure or future inspections.
Kindergarten staff.
The kindergarten must employ teaching staff. These may be persons with a higher pedagogical education or those who have obtained a qualification as a teacher.
According to general standards, there should be two teaching employees and one nurse for every 10 children. In addition, if the kindergarten is engaged in some specific educational areas (e.g., foreign languages, sports, etc.), teachers of these areas may come at contractual intervals.
The kindergarten must also employ at least one health worker. To employ such a worker, you will need to additionally obtain a Medical License. You can learn more about the licensing process and requirements here.
Kindergarten education program.
The education program plays a key role in obtaining the Educational License. It has a number of requirements, and the main goal is that children achieve the results of studying (upbringing), in accordance with the Basic Component of Education (national standard). In the process of writing the program it is very important to cooperate with the key kindergarten teachers who will work with this program, and lawyers who know the requirements of the licensing authority.
As a result of the consultation, having estimated the scope of work and the number of details that should be taken into account when obtaining the license, the Client concluded an agreement on legal services for obtaining the license with our company. And soon we obtained the license for him.
Educational License in Ukraine
The main mistake of those who want to open a private kindergarten or school in Ukraine on their own is ignoring the basic requirements for the premises or staff. It happens because of ignorance of the norms and sometimes due to the fact that not all requirements of licensing authorities are clearly stipulated. Unfortunately, the licensing authority does not think that it must explain to you all the details of the process, and repeated submission of documents only delay the start of your business, and require additional costs.
If you need qualified assistance in obtaining the Educational License, don't hesitate to call us.
If you found no answer to your question, find out more here.

We are ready to help you!
Contact us by mail

[email protected]

or by filling out the form:
We are ready to help you!
Contact us by mail [email protected] or by filling out the form: