How does accounting automation and robotization work for a company?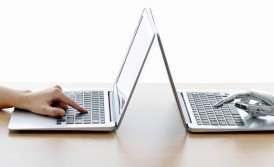 Automation or robotization of accounting processes is recommended if you:
operating medium or large business with more than 300 operations per month;
the nature of your business transactions is repetitive;
do not plan to "inflate" the staff of the accounting and accounting service to perform operational tasks;
you want your employees to enjoy their work and their salary expectations correspond to the volume of tasks performed;
you want the company to work according to the process principle;
you want to receive any financial information in the shortest possible time.
This text is being translated.
We are ready to help you!
Contact us by mail [email protected] or by filling out the form: