Which bank or payment system to choose to open an account for a different type of business abroad?
Cost of services:
from 500 USD
Choice of jurisdiction
from 2000 USD
Business relocation
from 500 USD
Bank account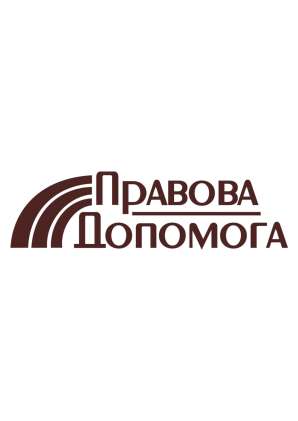 Reviews of our Clients
General director Skibinskiy V., Yokogawa Electric Ukraine Ltd.
Yokogawa Electric Ukraine Ltd. recommends Vladimir Gurlov and his team of lawyers as a reliable legal partner and advisor for foreign businesses in Ukraine...
General Manager Stashkevych I.Y., LLC "Trading company" Rud"
We would like to indicate that law firm "Pravova Dopomoga" has become a reliable partner for legal services provision and we can recommend it as a team of qualified professionals who are easy and pleasant to deal with
Partner, Denis Y. Lysenko, Vasil Kisil & Partners
... we would like to express our respect and gratitude for the fruitful cooperation.
... our work on joint projects assured us of your high level of professionalism

L. Chervonyuk, LLC "Vitalux"
Vitalux company highly appreciates results of cooperation with Law firm "Pravova dopomoga", can characterize it as a reliable partner and based on personal experience is ready to recommend it to interested persons...
President Tedeev E.S., Ukrainian wrestling association
Ukrainian wrestling association would like to express its sincere appreciation to the team of Law firm "Pravova Dopomoga" for mutually beneficial cooperation
General director I.Logvinenko , Bravo Airways
Bravo Airways company expresses its gratitude to law firm "Pravova Dopomoga" for high quality and timely provision of legal services.

Chief ophthalmologist of Ukraine, Oksana Vitovska, All-Ukrainian alliance of ophthalmologists
We would like to express sincere gratitute to the team of Law firm "Pravova dopomoga" and personally to Volodymyr Gurlov for professionalism and purposefulness in your work.
G. Zeynep Kucuk, SANOVEL ILAC SAN. ve TIC. A.S.
Helped with the liquidation of a foreign representative office in Ukraine
As Ukraine liberalizes its currency legislation and integrates its economy with the European Union (EU), many Ukrainian companies are seeking ways to enter the European market. One strategy is to open bank accounts in EU banks and payment systems. This is becoming increasingly important due to the aggression of a neighboring country against Ukraine.
Opening accounts in EU jurisdictions:
Facilitates settlements with European counterparts by speeding up payment processing (the EU has its own SEPA banking settlement system);
Facilitates compliance checks for both payments and the company as a whole since EU banks conduct strict checks on the legality of businesses and funds before opening an account.
This article will explain how to navigate the various bank offers for opening accounts specifically in an EU bank or payment system, and how to avoid wasting time and money due to unexpectedly high bank fees or payment system commissions.
You may also like: Relocating IТ Companies from Ukraine in 2022
What to choose: bank or payment system for receiving funds abroad?
First of all, let's understand the difference between banks and payment systems. Both types of financial institutions must have the appropriate license for banking services in the country where they are registered.
The difference is as follows:
Banks open real bank accounts for each client.
Payment systems have, in simple terms, one bank account at a bank where funds from clients are credited. Then, each client's funds are distributed to the client's virtual wallet of the payment system, which is physically located on a single bank account of the payment system in the partner bank.
What to consider when choosing a bank or payment system in the EU?
Firstly, you need to find out what type of business the bank or payment system focuses on. The financial sector in the EU is built differently than in Ukraine. Each bank in the EU has its own specialization. Some banks earn money through cash settlement services for clients, while others make money through client investments in the bank's products, with future investment of clients' funds in loans to businesses.
If, for example, you choose a bank that specializes in attracting client investments for conducting your business, you will face the problem of very long payment processing times and extremely high bank fees for cash settlement operations. This problem does not apply to payment systems, as they sign agreements to open their accounts in banks that specialize specifically in profit from cash settlement services. However, you need to find out in which banks such accounts of payment systems are opened to be sure that the partner bank has a good reputation and is in a safe jurisdiction in terms of protecting the depositors' finances by the state.
The next question is about the specific types of businesses and jurisdictions that the bank or payment system works with. This question arises because the legislation in certain countries can prohibit financial institutions from working with certain jurisdictions or types of businesses. In general, this information can be found on the bank's website.
There is a problem specifically related to payment systems. It's important to choose a payment system that operates under a license from a reliable jurisdiction. For example, the UK is such a jurisdiction, and its licensing authority is the Financial Conduct Authority (FCA).
If you choose a payment system registered in an unreliable jurisdiction, you run the risk of losing all your money in your account due to fraudulent actions by both third parties and the employees of such a payment system. This is because the licensing conditions have clear requirements for the security of the software and for compensating clients' funds in the event of the payment system's closure or loss of its license.
Another unpleasant surprise could be the disclosure of information about all your financial transactions to the tax authorities of Ukraine, as well as the transfer of your company's complete profile to the tax authorities if your commercial operations are deemed suspicious from a legal standpoint by the compliance department of an EU bank or payment system.
You may also like: Expert Legal Services for Company Registration in Poland

Choosing a jurisdiction and bank for opening a bank account
Let's take a look at the process of choosing a payment system or bank for individuals in different situations.
Example 1: A natural person.
There is an IT freelancer who is not tied to a workplace and wants to work remotely from outside of Ukraine. The first step is to analyze where it would be best for them to open a bank account: a bank or a payment system?
For this individual, the status of the financial institution is not of great importance, as they will be receiving money for their work and spending it on daily expenses. Therefore, we can suggest that they choose a payment system for opening an account, as payment systems have lower commissions than banks, and their business is focused on earning income from cash transactions.
Next, we need to find out which country this individual will be spending the most time in, as opening an account with a payment system may require a physical interview with the candidate and a compliance officer of the payment system. Once we have this information, we analyze the available payment systems registered in EU countries based on the following information:
Does the payment system work with IT freelancers registered in Ukraine? If so, we check the financial license of the country that the payment system operates in. This step is necessary to protect the client from fraudulent actions or loss of money due to the bankruptcy of the financial institution. From the list of payment systems, we choose the one that operates under a license from one of the EU countries.
Is the payment system an issuer of bank payment cards? After all, the client should be able to use the account freely and make payments in their daily life.
What pricing is set for the services of the payment system?
After obtaining all the necessary information, together with the client, we select several payment systems from the list that we have pre-selected based on specific parameters. Once the payment system is chosen, we proceed with the account opening procedure:
We contact the selected payment systems with the client and request a list of the necessary documents for opening an account in the payment system.
We fill out the necessary bank forms, which the client only needs to sign, and we monitor the process of document collection. We provide advice on which documents to provide, such as proof of the client's residency or work experience in the declared field of work. We also offer translation services for documents such as passports.
We provide the package of documents to the payment system and prepare the client for the interview, advising on the specific questions that will be asked and how to answer them correctly.
After receiving a positive decision on the account opening from the payment system, we choose which specific payment system the client wants to have an account in, as the account is not automatically opened. The client must confirm that they indeed want to open an account in the chosen payment system, and only after final confirmation, they will gain access to their account in the payment system.
Example 2: A legal entity.
A trading company approached us seeking to expand their business overseas, and they required a bank account or EU payment system to facilitate the necessary transactions during their operations.
For companies wishing to engage in business relationships with foreign counterparts, it's crucial to have a bank account in a reputable jurisdiction with a spotless history. This serves as a sign of your reliability as a partner, as you must go through the "five circles of compliance hell" before a bank will open an account for you.
Since payment systems are commonly regarded as "young and techy," and are still a relatively new product, we recommend that companies engaged in foreign trade open an account at one of the banks in the EU, rather than a payment system.
Firstly, we'll select a list of banks that specialize in earning revenue from cash and settlement operations and conduct a thorough analysis of their history, including their beneficiaries (to rule out a bank's association with an aggressor country).
We'll then contact the employees of selected banks from EU countries with a clean history and ask them to send price lists for their services. We'll also work closely with the client to choose a few banks, considering the banks' complex process of vetting their potential clients, based on our experience in working with banks in terms of the feasibility of the procedure.
Once a suitable bank has been selected, we will begin the process of opening the account:
We will request the necessary documentation package required for the account opening on behalf of the client. Upon receiving the package, we will thoroughly analyze the documents and provide detailed guidance on how to describe the business structure, company ownership, company experience, and other necessary information for a successful bank account opening.
We will assist with the completion of all bank forms and provide a checklist of additional documents required for the account opening. Essentially, we only require the necessary data to draft the documents.
After submitting the documents, we will prepare the client for an interview with the bank's compliance officer. Following the bank's positive decision to open the client's account, we will select the best bank for the client to open the account based on the number and size of transactions and banking fees for these operations.
With years of experience, we confidently believe that each client must be treated on an individual basis. We begin our relationship with the client by thoroughly analyzing their business model, including:
The country where the company is registered and wants to open an account in the EU
The types of business transactions the company's owners will undertake.
Our client needs guidance and support throughout the process of opening a bank account in a European Union financial institution. Opening such an account is a complex process that involves:
collecting a package of documents with comprehensive information about the company owners, including confirmed work experience, declared business activities, and financial reports from tax authorities;
conducting preliminary negotiations with the bank;
carrying out the procedure itself;
advising the client on which banking operations may be considered risky and may lead to account closure without warning, as well as providing full information about the company and financial transactions to tax authorities.
We offer expertise in successfully opening accounts in EU financial institutions and provide comfortable business management for our clients through accounts in EU banks or payment systems opened with our company's help.
Many intermediaries who claim to open accounts in EU banks take money upfront without indicating this fact or conducting proper due diligence. If the financial institution denies the account opening, the money is not refunded. Therefore, it is essential to choose a reliable assistant for opening accounts in EU banks and payment systems who will conduct thorough research on your business and choose the only correct solution individually for you.
That's precisely how we guide our clients when providing services for opening accounts in EU banks and payment systems by conducting full individual research on each client.
Trust the professionals to navigate the complicated process of opening a bank account in an EU bank or payment system.
You can find the cost of our services here
Check out the cost of addressing tax issues in Ukraine and abroad here.
We are ready to help you!
Contact us by mail [email protected] or by filling out the form: