Helped a sole trader to get medical license for dentistry in Ukraine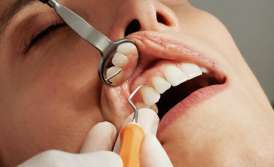 Obtainment of medical license with unlimited validity
At the end of 2013, a sole trader turned to our company to obtain a new license for medical practice in the dental specialty. The thing was that his old license was about to expire. Unlike licenses that were issued earlier and had a limited validity period (usually 5 years), current licenses are issued indefinitely.
After conducting all the preliminary consultations and concluding a contract for the provision of legal services, our lawyers began to prepare a package of documents for submission to the Ministry of Health of Ukraine.
The first problem that we encountered in preparing the documents was that the Client did not have a certificate of assignment of a qualification category. The Client had a document with which the qualification commission recommended assigning a category, but such a document does not replace the certificate but serves only as the basis for its receipt. This situation happens quite often. On our advice, the Client took the courses and received the necessary documents, but this extended the process of obtaining a license for several months.
This situation made it impossible to obtain a license on time and the Client was forced to temporarily suspend his activities, since for unlicensed activities he would face fines and deprivation of the right to engage in activities during the year.
However, after our lawyers had developed statements and other documents that were included in the list defined by the licensing conditions and they had been submitted to the Ministry of Health by proxy, the Client received a positive decision at the very first time of asking.
After providing legal advice on the payment of an official fee to the local budget for the issuance of a medical practice license, we received courier delivery of payment documents and submitted it to the "Single Window" of the Ministry of Health.
Thus, we helped the Client to resume his activities within the shortest possible time and minimize losses associated with maintaining the office.
I would like to note that it is important not to put off preparation for a new license until the last moment since the execution of certain documents can take a long time, and also require high-quality legal support.
We are ready to help you!
Contact us by mail [email protected], by phone number +38 044 499 47 99or by filling out the form: