Licensing of transporters from the ATO area in Ukraine in 2016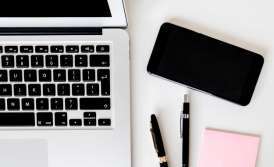 After the adoption of the new regulations on the transportation services licensing and restoration of the licensing authority, which is represented by the State Service of Ukraine for Transport Safety after the reorganization procedure, since the beginning of 2016, a significant number of carriers from different regions of Ukraine has contacted our law firm for legal support and assistance in obtaining the relevant licenses.
Strange as it may sound, but even in spite of the strained situation in the east of Ukraine, the carriers who were registered or carried out their activities in the ATO zone started to actively bring their activities in compliance with the license requirements. The fact is that from the very beginning of the year the local regulatory authorities of Luhansk and Donetsk regions began to actively monitor compliance of the carriers activities with the license law, and the latter began to legalize their business in order to avoid sanctions.
It should be noted that private entrepreneurs became proactive in respect of proper legal registration of their activities related to all types of transportation: from self-employed taxi drivers and drivers of passenger cars to more complex passenger transportation by bus and cargo transportation, including transportation of oil products and other dangerous goods and wastes.
We provided legal support of the licensing procedure to both the existing carriers that have been providing transportation services for a long time and the new ones, that, despite the difficult situation and risks, intended to enter the transportation market. The latter Clients were interested in obtaining a new license, while the first category of the Clients contacted our lawyers for legal assistance in bringing their activities in line with the new license terms and conditions, and extending the types of their activities, including the licensing of international transportation.
Our specialists worked with entrepreneurs and companies that were registered in the uncontrolled territory, but intended to carry out activities in the territory under the control of Ukrainian authorities. We consulted them regarding the possibility of such activities, changes in the place of registration (legal address), the peculiarities of obtaining a license in such cases, as well as the procedure for paying the official license fee to the local budget at the place of registration of the individual entrepreneur or the legal address of a LLC.
Summing up this material on the legal support of carriers providing services in the anti-terrorist operation zone, it should be emphasized that, despite a number of related difficulties, such activities can be carried out absolutely legally, that makes it impossible for regulatory authorities to raise any objections.
For more information about our services related to transportation licensing, please follow this link.
We are ready to help you!
Contact us by mail [email protected], by phone number +38 044 499 47 99or by filling out the form: