Precursor license during reorganization of drug controlling authority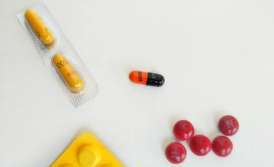 In October of 2016 our firm was contacted by a Client who wanted to get a license for precursor chemicals. As it turned out, the Client chose our firm based on recommendation from another Client of ours for whom we had obtained the same license in the past.
We are always pleased when Clients come to us again and again, and even more pleased when we are recommended to others. At the same time, we understand that we must not only meet our Clients' trust, but do more than is expected of us.
This Client needed to obtain a license within the shortest possible time, because the premises were rented, staff was hired, and, as you know, you can't start working without a license. The Client heard from his partners a lot about the latest changes in legislation, about changes in licensing conditions and about the reorganization of the State Drug Control Service. The Client was especially frightened that the Internet site of the aforementioned service was down, it was impossible to find out any information, the phone numbers found on the Internet on sources of doubtful origin do not respond.
We immediately reassured the Client. Although legislative changes had taken place relatively recently, our company dealt with everything and has already received more than one license under the new licensing conditions. New licensing conditions governing the work with narcotic drugs and precursors were adopted primarily with the aim of bringing them into line with the current legislation of Ukraine. More details can be found here.
The State Drug Control Service has been combined with the State Drug Service of Ukraine. Now it is called the State Service of Ukraine for Medicines and Drugs Control. True, the site of the former State Service still has no information regarding the regulation of the distribution of precursors and narcotic substances, and the site of the former drug service really does not work. But do not worry: the service, whatever it is called, works, documents are accepted, licenses are issued. We hope that the site will work soon. Or, perhaps, a page on the licensing in the sphere of trafficking in narcotic drugs, psychotropic substances and precursors will appear on the website of the State Service.
In the meantime, our Clients have us - their consultant and representative in the relevant state bodies. Therefore, for this Client, we received a license for working with precursors. As he wanted, in a very short time.As the lawyers of our company have already walked down all the paths , the documents were prepared in accordance with the requirements of the current legislation. When obtaining a license, there were no issues.
To learn about the terms of working with us in obtaining licenses for work with precursors and narcotic substances, follow the link.
We are ready to help you!
Contact us by mail [email protected], by phone number +38 044 499 47 99or by filling out the form: