On which leadership positions can be assigned a foreign citizen without the work permit?
Cost of services:
from 400 USD
When Client is elegible and has all the necessary documents
from 1300 USD
Premium (includes preparation of additional documents)
Negotiable
For large groups of foreign employees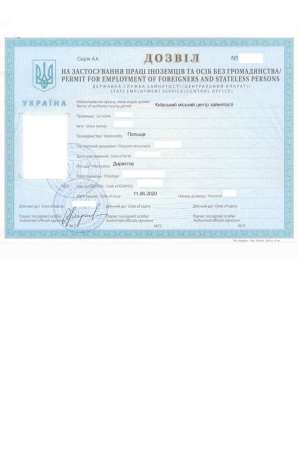 Reviews of our Clients
Daniel Holmes, Citizen of USA
Based on our positive experience of cooperation with Volodymyr Gurlov and his team we can recommend them as a reliable legal advisor on the matters of Ukrainian law...
A client, citizen of Great Britain, applied to us, who had registered a charity foundation in Ukraine and wanted to become its head. According to the current law of Ukraine, for a foreign citizen to be employed, the head should get permission for using foreigner's labor. However, when the authorized persons of the charity foundation applied to the employment center to get a corresponding permission, the permission was denied.
The reason of the denial was that there is no position of "Chairman of foundation" in the Professions classifier of Ukraine. That was namely what the position of the head of that foundation was called according to its articles of incorporation. Since the client wanted to stay in Ukraine on legal grounds, he issued a power of attorney for our colleagues and asked to prepare everything necessary for his arrival in Ukraine.
The first thing he had to do was to make changes in the articles of incorporation of the foundation and register its new version, while renaming the leadership position from "Head of foundation" for "Director". Because, among other documents, also a copy of articles of incorporation of an enterprise or an organization is to be provided, in which the name of head's position is to be specified.
It should be noted that it is a rather common practice in Ukraine to call a chief of a charity foundation a "Head". As a rule, that is namely how the heads Ukrainians are called, and the name of that position is fixed officially in articles of incorporation of the organizations. The state registration authorities register it without questions. It is obvious that at registration of the charity foundation, the further plans of its founders were not taken into consideration.
The final stage was namely getting permission for using foreigner's labor. Owing to experience of our company's lawyers, that procedure went successfully, and permission was obtained within the shortest time possible. The documents by our models were passed numerous times at the employment center.
We are ready to help you!
Contact us by mail [email protected] or by filling out the form: