Transition Of A Privately Practicing Doctor From Sole Proprietorship To LLC. Welter in confused notions of re-issuance of a Medical License and change of the business structure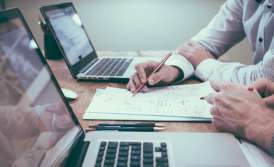 This material will be interesting for those who have obtained a Medical License as sole proprietors, but wish to expand their functionality, which requires registration of a legal entity.
Many people with similar problems are searching a "re-issue of a Medical License" on the Internet, which is fundamentally wrong. And today we will tell you why, using an example from our practice.
Related article: Where To Find A List Of Equipment Needed For A Medical License?
Fact situation: The doctor needed to expand its powers
In April 2019 our company had a non-standard case. The fact situation was that the Client already had a Medical License in the "Ophthalmology" specialty, but wanted to provide surgery services, which were not allowed by the existing license.
Why can such a question even arise?
The fact is that applicants who have obtained a Medical License as sole proprietors are barred from certain medical procedures because of their specialty. Our Client was an ophthalmologist, who was not allowed to perform surgical procedures according to the licensing requirements, as well as was prohibited from providing the following services:
Sick leaves for more than three days;
Organ transplants;
Medical examinations of sailors;
Driver's license examinations.
The advantage of the legal entity in this case is the ability to implement all the abovementioned actions.
The Client did not quite understand that he needs to perform more complex medical activity, and therefore turned to us with the task of re-issuing the license from a sole proprietor to a legal entity.
The legislator, unfortunately, does not provide such an opportunity under these conditions, because the Medical License can be re-issued only in the case of:
Changes in the name, place of business;
Death of a sole proprietor (the license can be re-issued to another sole proprietor - its heir).
That is to say, you can't just take the existing license and indicate the LLC there. But there is another way, which we offered to our Client.
Related article: Starting A Medical Business: Taxation
Legal assistance: Terminating a sole proprietorship, setting up an LLC and obtaining a new, extended Medical License
We offered the Client:
To terminate an existing Medical License;

To register a legal entity;

To obtain a new Medical Licence for an LLC.
Having performed all these actions, we managed to provide the Client with an opportunity to continue his activity with extended powers within the shortest possible time.
Of course, we also helped the Client to properly execute all the documents needed for his further activity, taking into account the premises for surgical and other procedures.
If you have any problems related to your activity under Medical License, don't hesitate to contact us. We will explain to you all the inconsistencies in the law and ensure the safe operation of your business.
We are ready to help you!
Contact us by mail [email protected], by phone number +38 044 499 47 99or by filling out the form: