Obtained a license on gas and electricity supply for the Polish energy company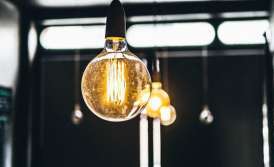 Assisting foreign companies in entering the Ukrainian market is one of our core competencies. In October 2017, our company was contacted by an energy company that wanted to enter the gas and electricity supply market of Ukraine The Client represented a foreign (Polish) legal entity. However, in order to obtain a license in Ukraine, the applicant shall be a resident company. Thus, the documents were actually prepared by a Ukrainian LLC established by a Polish company.
To get this type of license, one shall meet specific requirements set by the licensing body - the National Energy and Utilities Regulatory Commission (NEURC), which carries out state supervision over the submitted documents and the licensee's website in the energy and utilities sector.
Our cooperation with the Client started with the advice on the key requirements of the NEURC and the information to be provided to our specialists. The negotiations were conducted by our English-speaking lawyers, who allow our company to efficiently work with clients of this level.
We prepared all the necessary information for the licensee's website, including the contract, so that consumers could get acquainted with it directly on the site, as well as the dispute settlement procedures and so on.
Thanks to our extensive experience working with the NEURC, we can work proactively to solve potential problems, as far as time is one of the most valuable resources for the Client.
Our lawyers also assisted the Client in making the official payment, as he didn't know the payment process, and the website of the licensing authority didn't provide clear instructions on how and where to make the state fee. It is worth noting that the payment shall be made within 10 business days. In case of failure to pay the state fee within the specified period, the licensing authority takes a decision to cancel the license. Therefore, you need to control this process or leave it to professionals.
All work was done remotely, the Client wasn't required to visit our office. We sent the documents prepared by our lawyers using a courier service, and received all the necessary information from the Client by e-mail.
The Client also notified our company that he needed a certified copy of the resolution about the license issue, and our lawyers ensured that the Client received it.
In summing up, it is worth noting that when choosing a law firm for legal support during the obtainment of any licenses or permits, you primarily choose the comfort level for further cooperation. Therefore, it is important to choose not only the lowest-priced option, but to cooperate with the specialists that make you feel safe!
We are ready to help you!
Contact us by mail [email protected], by phone number +38 044 499 47 99or by filling out the form: