Got construction license for restoration of cultural monuments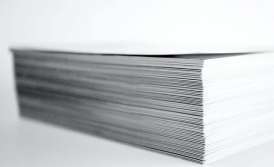 At the beginning of September 2015, we were contacted by a Client wishing to obtain a Construction License for a standard list of works, which most of our clients choose to start their construction activities. However, in addition to the standard package of works, he also asked to add another category of works No. 4.15.00, which according to the official classifier includes restoration, conservation, repair, rehabilitation of cultural heritage objects. The need to obtain a license for restoration works was due to the fact that at the time of contacting our company, the Client's construction company had already signed a letter of intent for carrying out construction works on sites that are objects of cultural heritage.
In spite of an increased level of complexity of such a list of construction works, our lawyers specializing in construction, real estate and land law have sufficient experience in supporting projects even of maximum complexity. Thus, after the cost and approximate term of obtaining the Construction License form were agreed upon, they immediately proceeded to work.
Following the preliminary consultations and analysis of the documents provided by the Client, our experts started to prepare documents to be submitted to the licensing authority. However, as it was noticed during the consultation stage, the Client's documents did not contain any information about the specialist responsible for works 4.15.00 (restoration/preservation of cultural heritage objects).
However, due to the extensive experience of our construction lawyers, that wasn't a big problem and in parallel with the preparation of the main part of the documents, we began searching for a specialist who would agree to be responsible for this type of works from the declared list of works.
We would like to note that the Client didn't have to spend additional money for searching the aforementioned specialist, as the price of our service includes legal assistance in preparing all the documents that the Client needs.
Once all the necessary documents were brought in compliance with the current law of Ukraine, we submitted the complete package of documents to the licensing authority, the State Architectural and Construction Inspectorate of Ukraine (SACI).
We have successfully passed the review procedure at the Licensing Commission and delivered the license and its annex to the Client in due time.
Thus, the prompt work of our lawyers helped the Client not only to obtain the license, but also to fulfill the agreement commitments to his counterpart for the reconstruction of cultural heritage sites.
You might be interested in our company's service of Construction License obtainment.
We are ready to help you!
Contact us by mail [email protected] or by filling out the form: