Helped to open for a client an additional place for the veterinary practice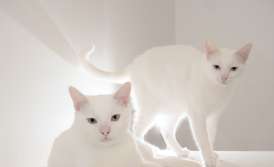 In January 2019, a client applied to us whom we had helped to open a veterinary clinic not long before. This time he was going to open an additional place for performing his activity: a veterinary station in the neighboring district center.
The issued that interested the client:
how long would procedure take and how much the payment is;
what documents we should provide.
While consulting, we told the client that the procedure of opening an additional place of production was identical with the procedure of getting a license.
The same list of documents (besides application) is submitted:
information about staff;
information about material and technical resources;
documents confirming qualification of staff.
National duty is paid only in case of getting a license. No national payments are provided for opening additional places for performing the activity.
To the Client's question what was to be provided for our company for preparation of the required documents, we answered: the same documents that are required for getting a license. That is, he had to provide for us:
documents for the room (lease agreement, certificate of ownership or other document confirming the right for use of the room, and also the layout of the room);
documents for staff (diploma about getting the veterinary education, and in case of graduation of the educational institution more than five years ago – certificate of professional advancement);
information about material and technical resources (technical equipment, devices, instruments and measuring equipment).
After getting all the requested information from the Client, we prepared documents which he had to sign, and sent them to him. Then, the Client sent the signed documents to us via courier delivery, and we submitted them at once to the licensing authority. And a decision about opening an additional place for performance of production was obtained at the next commission. A positive decision was obtained not for ten work days, but significantly earlier, because the well-organized preparatory stage economizes time.
In case you are interested in getting a license for performance of veterinary practice or if you have already that license and you need to open additional places for performance of activity, for details of cooperation please call: 0 800 330 967
We are ready to help you!
Contact us by mail [email protected], by phone number +38 044 499 47 99or by filling out the form: