Helped our Client to get medical practice license for dental clinic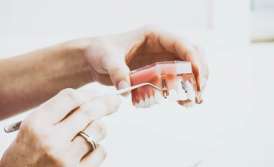 Medical license for medical centers specializing in dental hygiene
In April of 2014, we received a request for legal support and assistance in obtaining the Medical License for a medical center, as its old license was about to expire.
A significant number of medical specialties were subject to licensing. They included health care organization and management, therapeutic dentistry, orthodontics, orthopaedic dentistry, dentistry, and specialties of junior specialist, such as nursing and radiology.
It was important to specify the correct methods used in medical practice by each of the specialty. And our lawyers successfully coped with this task.
As the medical center employed many doctors, we had to properly plan the work schedule, in view of a limited number of dental units. Our lawyers advised the Client regarding the requirements of the labor legislation, as well as the health care laws and regulations.
Since the medical center had an X-ray room, it was also necessary to have a specialist who can work with it. The Client believed that the X-ray equipment could be used by any physician or junior medical staff. Our lawyers explained that in this case, the relevant employee had to undergo training in radiology. Therefore, it was decided to organize the relevant training courses for a nurse.
Another problem was related to the fact that one person hold the positions of the Chief Medical Officer (CMO) and the Chief Executive Officer (CEO) in the medical center. The thing is, pursuant to the Law of Ukraine, one person shall not hold several managerial positions in a health care facility. Our lawyers explained the Client how to properly arrange everything, so that the CEO of the legal entity could also be the head of the medical center.
Following the consultations and proper execution of all necessary documents, our lawyers filled in the statements of the medical center, including the statements on the availability of the statutes and regulations, and submitted them to the Ministry of Health of Ukraine. A positive decision to issue the Medical License was obtained in the shortest possible time.
At the stage of the license fee payment, we advised the Client on the amount of the official license fee, explained that in his particular case there is no need to obtain a copy of the Medical License, because the legal address of the medical center coincided with its business address. Our lawyers also submitted a payment document to the licensing authority
We are ready to help you!
Contact us by mail [email protected], by phone number +38 044 499 47 99or by filling out the form: