Helped a group of garage owners to exercise their rights and create cooperative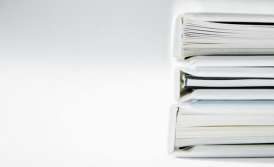 In August 2017, a group of owners of garage buildings, located in one of the districts of Kyiv, contacted our company. In fact, those people were not even the owners of garages, nor did they have any documents confirming their right to use the structures or at least the legality of pitting garages on this territory.
The reason for contacting lawyers was the increase in the cost of the "rental" of the parking space, initiated by the head of the organization, which considered itself to be authorized to collect such payments. People were worried not only about the increase in the rental amount but also about the information that was being spread about the fact that the specified company's lease of the land had long expired and payment of the fee actually did not guarantee them anything.
The owners of the garages had the intention to organize themselves in order to independently lease the land under the garages, they were provided with consulting support by local council deputies, however, the question remained - which form of organization was preferable to choose: a garage cooperative or a public organization.
During the consultation period, which was the first service the Client paid for, our lawyers explained in an accessible manner all the pros and cons of this or that form of organization, as applied to the situation of the Client. Of course, the most suitable option was setting up a service cooperative, the registration of which opened up prospects not only for further registration of rights to the land, on which the garages were located, but also for the registration of ownership of the garage structures themselves. Such advantages were not there in case of registering a public organization.
Having received detailed advice on the registration procedure of a garage cooperative, the Client, nevertheless, entrusted this work to our company. For the lawyers of our company, registering a cooperative was a standard task that we completed within a few working days. To register a cooperative, the information about its name, addresses, last names, first names, patronymic names and identification numbers of the founders were required. Three people are enough to set up a garage cooperative; all other members of the cooperative join it after registration of a legal entity is completed.
If you require qualified legal assistance in the area of nonprofit organizations, please contact us, using any of the contact forms available on the site or by the phone number indicated in the header of the site and on the contact page.
We look forward to working with you!
We are ready to help you!
Contact us by mail [email protected], by phone number +38 044 499 47 99or by filling out the form: