Provided services of garage cooperative registration in Ukraine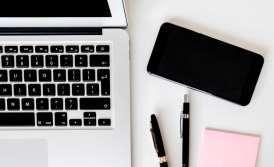 In November of 2016 our law firm was contacted by an initiative group of garages owners of one of garage cooperatives in Kyiv.
The essence of the problem was that citizens who actually used garages in the indicated cooperative had no documents either for the structure nor for the land under it. Their association, which was called a "cooperative" in reality, was a public organization in its organizational and legal form, which did not make it possible to initiate the issue of registering the land on which the cooperative was located and the land behind it.
The Client had significant difficulties with how to organize the setting up of a cooperative in an environment where most garage owners take a "sit on the fence" attitude. The key question was whether the setting up of a cooperative of owners of specific buildings would bring documents to confirm their ownership of these buildings. I was also of interest, what requirements the legislation puts forward for the further activities of the maintenance of the cooperative, in particular, the provisions on the activities of non-profit organizations.
The lawyers of our company explained to the Client that without setting up a maintenance garage-building cooperative, it would not work out to obtain title documents for buildings, since in practice, the registration authority requests from the cooperative, where the garage is located, a document stating that the applicant is really a member of a maintenance garage cooperative.
The Client also found out that for the setting up of a garage cooperative and the formation of its governing bodies, the participation of most garage owners was not required. This norm is inherent for the setting up of associations of co-owners of a residential apartment building. Three people are enough to register a garage cooperative.
After receiving the necessary information, our lawyers prepared a draft charter for a garage cooperative, took part in the procedure of payment of the fees for the setting up of a cooperative, prepared a protocol and other necessary documents for registering a garage-building cooperative, as well as obtaining a non-profit organization status in accordance with the requirements of the Tax Code of Ukraine.
The registration process itself, due to careful advance preparation, took only two business days. A certificate of inclusion of the garage-building cooperative in the register of nonprofit organizations was also received within the statutory time frame of two weeks.
If you are interested in finding out about the conditions for registration of a garage or another type of cooperative organization in our company, please acquaint yourselves with these by following this link.
We are ready to help you!
Contact us by mail [email protected] or by filling out the form: