Bringing the Business Ownership Structure of the Financial Company into Сompliance with the NBU Requirements in 2022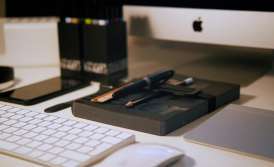 In April this year, the National Bank of Ukraine approved new requirements for business ownership structures of non-bank financial institutions and their transparency criteria. The new decree obliged non-bank financial institutions (except for credit unions), lessors and postal service operators, which have the right to provide certain financial services, to submit information on the business ownership structure to the NBU and to publish on their websites by 17 June 2022. Besides, the companies that do not have transparent structure have six months to comply with the new requirements
In this regard, the owner of a factoring company contacted our company for advice. His company had a circular ownership structure where the provider of financial services was the parent company for the legal entity that owned a significant participation in this financial company, thus forming a so-called "loop".
The abovementioned ownership structure is considered by the NBU as non-transparent and therefore our Client was at risk of having his Financial License revoked.
You may also like: How to Open a Network of Pawnshops With One Owner?
Immediate changes in the ownership structure of a financial company in 2022
Having analyzed the Client's situation and the new requirements of the licensing authority, we proposed the following way out of the situation: to introduce a natural person into the ownership structure of the parent company and to arrange for the purchase of the parent company's major shares by this natural person.
Having coordinated all the details with the Client, we fully organized the whole mentioned process of making changes in the ownership. Thus, the natural person became the substantial shareholder in the parent company, which, for its part, has a substantial shareholding in the subsidiary factoring company, and the ownership structure has acquired signs of transparency.
Our lawyers also developed necessary documents for the National Bank of Ukraine to approve the acquisition of substantial shareholding in the financial institution. Since a circular ownership structure is usually created for filling up the authorized share capital of the company, while making changes to the ownership structure, we also assisted in filling up the authorized share capital so that a minimal amount of the authorized share capital of our Client's factoring company would meet legal requirements.
It should be noted that the way of reorganization of non-banking financial institution management structure may vary depending on the peculiarities of its primary structure and type of the company, so during the consultation our lawyers will be able to suggest the best way of the company reorganization based on your situation.
Do you want to keep your Financial License and continue further activities without sanctions from the state authorities? Don't hesitate to contact us! We'll help you to bring your company in line with new requirements of the NBU.
Didn't find an answer to your question?
Read about all the subtle aspects of the procedure for obtaining a Financial License in Ukraine here.
Everything about work of a Financial Company in Ukraine here.
We are ready to help you!
Contact us by mail [email protected] or by filling out the form: