Helped a client to prolong validity of his construction license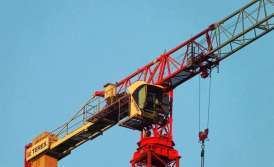 At the beginning of December 2015, the director of a construction company contacted our firm for legal assistance in extending the ter of the construction license.
In such cases, we primarily check the relevance of the list of works provided and the license validity period.
In 2013, there was a number of changes introduced to the list of works. The most essential changes were related to design works subject to an independent certification procedure. By 2013, construction companies obtained licenses both for construction and design works. Since the amendments, design works have been excluded from the list of construction works subject to licensing. And designers, as individuals, were obliged to obtain the design engineer certificates. Also, a number of construction works were modified.
The information on the license validity period is important, given the procedure for extending construction licenses. From a legal point of view, the construction license validity term cannot be extended. This actually involves a procedure of obtaining a new construction license. If the documents are submitted in advance (more than two weeks prior to the license expiry date), the licensing authority will issue a license that come into effect on the expiry date of the previous license. If there are less than two weeks left until the license expires or it has already expired, the licensing of the Client's construction activities will be suspended. The cost of our company's services includes consultations on these and many other issues related to the renewal of the construction license. We also give our clients heads up as to the pitfalls of the process.
After our lawyers have agreed with the Client on the list of types of works and prepared the full set of documents in accordance with the requirements of the law, they submitted the documents to the State Architectural and Construction Inspectorate of Ukraine.
After receiving a positive decision from the licensing authority, which indicates that the company complies with all license conditions, our lawyers paid the state fee for the construction license issue. The Director of the Client's company was immediately notified of this fact. We also advised the Client on the possibility to carry out their activities even without having the license in hand.
After the state fee payment was submitted, our company's lawyer obtained a license form and the list of works for the Client under the power of attorney. Our job was done even earlier than the established term.
The Client was very grateful for the professional assistance and support provided by our specialists, and very surprised to obtain the license even before the agreed time.
We are ready to help you!
Contact us by mail [email protected], by phone number +38 044 499 47 99or by filling out the form: