We've drafted a confidentiality agreement for cooperation with a major Ukrainian enterprise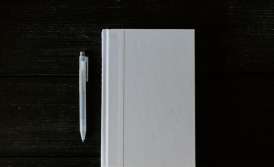 Lawyers of our firm participated in drafting of confidentiality agreement.

Our firm was addressed by a Client within legal support procedure with a request related to drafting of confidentiality agreement which was necessary for organization of cooperation with a major chemical enterprise of Ukraine.

The peculiarity of the situation was based on the fact that parties of the agreement were not in contractual relations and interaction was aimed only at examination of enterprise's needs and making proposals regarding cooperation. This was the stage when there appeared a need to examine project-related and technical documentation of the enterprise, receive sensitive information, copy schemes and layouts of manufacturing facilities.

The mentioned tasks were combined with a requirement to undergo procedure of approval by security service and legal department. And since the main agreement hadn't been entered into the most important part was to provide suitable motivation of such information obtainment.

As the result of negotiations with representatives of the enterprise and after formation of preliminary legal position regarding this matter, lawyers of our firm drafted a written agreement about procedure of confidential documents and information use. Special attention was paid to outlining of the precise list of documents and procedure of their processing, detailed description of procedure of obtained information use and spread as well as outlining of persons who fall under requirements regarding confidentiality.

As the result the Client did not only receive a high quality legal document but also had his interests satisfied in the form of organization of cooperation with potentially important and economically valuable counterparty.
We are ready to help you!
Contact us by mail [email protected] or by filling out the form: