Work permit in Ukraine for foreign bank employees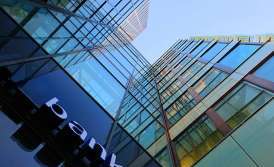 During the crisis caused by the war, many banks in the banking sector are looking to optimize their workforce, and as a result, more and more of them are turning to outsourcing for non-typical and non-systemic tasks.
Our company has actually been hired as an outsourcer for one of these banks, specifically for hiring foreign employees. In the past, the bank used to handle this internally, but due to changes in legislation and the departure of the employee who was responsible for this area, they needed external help.
In Ukraine, the bank has been inviting CEOs and IT specialists for employment, but we have been facing some challenges, namely:
how to proceed after a rejection from the employment center;
the foreigners belonged to a country with a visa regime for entry;
limited timeframes for collecting and submitting the necessary documents.
You may also like: New Rules for Obtaining Work Permits in Ukraine in 2023
Timelines and Procedures for Obtaining Work Permits for Bank Employees in Ukraine
Our company's expertsassessed the situation and took the following steps:
Prepared and submitted all the documents to the employment center for securing work permits.
Offered guidance in filling out applications and powers of attorney.
Assisted in drafting employment agreements.
Our company handled the entire process of document submission and obtaining the finalized work permits from the government authorities in 7 days.
The next phase involved compiling documents for obtaining D visas:
Mandatory insurance coverage.
Certified translations of personal documents.
Verification of financial security.
Invitation letters.
Document copies from the bank.
We also facilitated the registration of electronic accounts for the foreign workers, allowing them to submit visa application forms and schedule appointments in the electronic queue at their convenience.
Additionally, we prepared supplementary documents to be presented to the border service to ensure a smooth entry into Ukraine without any unwarranted delays.
Upon the arrival of foreign workers in Ukraine, our team handles the submission of necessary documents and facilitates the process of obtaining residence permits in Ukraine.
Employees of the bank are minimally involved, only required for stamping and signing. Our service is designed to be clear and convenient for our clients, with constant communication and consultation available from our client managers and lawyers as needed.
In our company's experience, we have successfully obtained documents for the legalization of various types of employees in Ukraine, including:
Employees on business trips
Employees of branches, departments, and separate structural units
Employees of foreign non-governmental organizations, etc.
The cost of obtaining work permits for foreign employees can be found here.
Please note! If you need help with obtaining work permits for your foreign employees, whether it's for a large number of employees or ongoing collaboration, we can customize a flexible discount system just for you.
Feel free to contact us for expert assistance with the process of obtaining work permits for foreign workers!
We are ready to help you!
Contact us by mail [email protected] or by filling out the form: