Robotization of accounting processes in Ukraine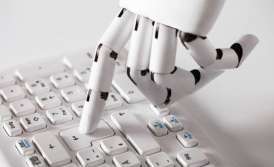 Every efficient company is in a constant race to innovate and strive to gain an advantage over the customer. The performance of a company is measured by its financial result.
In the realities of the modern world, the owner / manager must receive information about the financial condition of his company on the principles of "here and now", that is, data on sales and costs should be reflected in the accounting at the time of their occurrence.
This text is being translated.
We are ready to help you!
Contact us by mail [email protected] or by filling out the form: