What is the automation of accounting processes in a company?
Cost of services:
from 400 USD
Express audit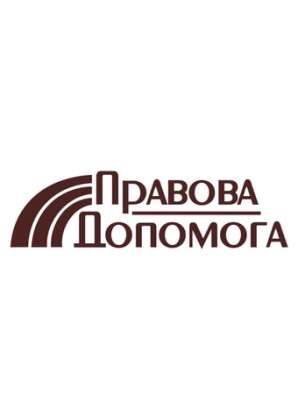 Reviews of our Clients
General director I.Logvinenko , Bravo Airways
Bravo Airways company expresses its gratitude to law firm "Pravova Dopomoga" for high quality and timely provision of legal services.

General Manager Stashkevych I.Y., LLC "Trading company" Rud"
We would like to indicate that law firm "Pravova Dopomoga" has become a reliable partner for legal services provision and we can recommend it as a team of qualified professionals who are easy and pleasant to deal with
Chief ophthalmologist of Ukraine, Oksana Vitovska, All-Ukrainian alliance of ophthalmologists
We would like to express sincere gratitute to the team of Law firm "Pravova dopomoga" and personally to Volodymyr Gurlov for professionalism and purposefulness in your work.
L. Chervonyuk, LLC "Vitalux"
Vitalux company highly appreciates results of cooperation with Law firm "Pravova dopomoga", can characterize it as a reliable partner and based on personal experience is ready to recommend it to interested persons...
G. Zeynep Kucuk, SANOVEL ILAC SAN. ve TIC. A.S.
Helped with the liquidation of a foreign representative office in Ukraine
President Tedeev E.S., Ukrainian wrestling association
Ukrainian wrestling association would like to express its sincere appreciation to the team of Law firm "Pravova Dopomoga" for mutually beneficial cooperation
Partner, Denis Y. Lysenko, Vasil Kisil & Partners
... we would like to express our respect and gratitude for the fruitful cooperation.
... our work on joint projects assured us of your high level of professionalism

General director Skibinskiy V., Yokogawa Electric Ukraine Ltd.
Yokogawa Electric Ukraine Ltd. recommends Vladimir Gurlov and his team of lawyers as a reliable legal partner and advisor for foreign businesses in Ukraine...
Today, few companies keep records on "paper" and do not use accounting systems. Everyone wants to get any information in the "here and now" mode. The world and trends are changing so fast that there is no time to wait 20 days for the financial department to collate data and provide information to the owner.
The owner has to be proactive in making decisions about the financial condition of the company, and that requires timely and relevant information.
The computerization of data has made it possible to obtain information promptly and to be flexible in making management decisions.
No less important in computerization is freeing up time for specialists in financial services to conduct control and analytical functions. But despite the escape from the "paper" routine, at the time of the company's growth, the number of business transactions increases. This results in an "electronic" routine, which manifests itself in the physical inability of a specialist to process the amount of data.
Modern IT technology is constantly working to simplify our lives. Routine repetitive operations are automated with the help of accounting systems, namely:
creation of workflows/reports;
creation of automatic calculations, etc.
These mechanisms allow a specialist to process large volumes of data, which is physically impossible for a human being.
Automation of accounting is the transfer of part of the accountant's functions to technology. An accountant / bookkeeper performs the functional tasks assigned to him, but his assistant is an accounting system.
The accountant does not need:
to recalculate data "manually";
to output huge lists in Excel;
to open each document and check if the statement is correctly reflected.
Accounting automation development service includes:
Audit of the current financial and accounting processes of the company (for existing businesses);
Development of proposals for the automation/robotization of current processes;
Development of proposals for the creation of automated processes from scratch (for new companies or existing companies that are moving to a new stage of growth with a significant increase in business operations).
Using examples, we will describe the benefits of the automation of accounting in the company, and explain how to organize it in today's realities.
You may also like: How to Automate Business Trips?
How does automated accounting work in your company?
Here is an example of one of our clients. With the market launch of the new product of company X, the sales volume increased threefold. The company has:
10 sales managers whose responsibilities include creating sales orders;
1 accountant whose responsibilities include creating a sales and tax invoice for each order.
To replace the accountant's manual work, using the recommendations and instructions, the IT specialist creates a process that generates sales and tax invoices according to the algorithm set by the accountant. The accountant has to check the accuracy of the reflection of the documents on the accounts.
The mechanism used in this example allows you to reduce labor costs from 8 working hours to 30 minutes.
You can read more detailed examples of how automation works here.
Advantages of automation:
rapid processing of information data (any arrays);
generation of variable information (forecasts) and its presentation (tables, charts, graphs);
operational data exchange between departments and employees;
reduction of redundant functions;
reduction of arithmetic errors to a minimum (up to 99.99%);
communication via the Internet with supervisory authorities, clients, banks.
You may also like: Is It Necessary to Accrue Wages Director, if he is the owner of the company?
How to implement the automation of financial and accounting processes?
The procedure consists of the following steps:
1) Preparatory phase:
studying the company's accounting policy and chart of accounts;
examining all accounting and financial processes;
analyzing the order and mechanisms of document processing;
determining the labor-intensive nature of each process;
identifying weaknesses that are subject to automation.
2) Technical phase:
creating working groups for each process to be automated;
approving the modification of the desired process;
developing the terms of reference for the automation;
calculating the budget for automation, taking into account all the approved nuances.
3) Development phase:
approved specifications are developed by an IT specialist.
4) Implementation:
testing of automation;
point program fine-tuning (if needed);
staff training.
Our company performs a full range of work on analytics and making recommendations for your IT specialist on the implementation of an automated accounting system. The analysts in this case are an accountant specializing in automation and a lawyer who will take care of all possible legal aspects of the issue.
The cost of the service is formed for you from the hourly fee of the IT specialist and the cost of the analytics. You can find out more on the service page.
Automation is not the only possible way to technically optimize the accounting process in your company. It is also possible to choose robotized accounting – when routine, repetitive operations are automated with the help of artificial intelligence (robot). This is a somewhat more complicated project, which makes sense for companies with high turnover. Read more here.
If you want to learn more about the benefits of automating accounting processes specifically for your business, please contact our experts for a personal consultation.
We are ready to help you!
Contact us by mail [email protected] or by filling out the form: