Assisted client with sale of VAT registered company in Ukraine within tight deadline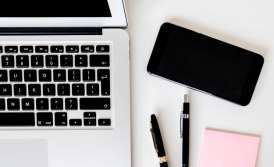 In June 2018, the Client turned to us with a request to purchase a shelf company with the status of a VAT payer. Our lawyers offered him several options that differed, in particular, in the registration address (different districts of Kyiv), the date of registration and name. There was no major difference between the companies. All of them had no history and no set-up bank account because when re-registering, you still have to go through the same procedure as the one during setting up a bank account. And if the new owner was not satisfied with the bank where the account was set up, then the old account would have to be closed. For the Client, the name of the company was of fist and foremost importance, as well as its location in one of the central districts of Kyiv.
When the choice was made by the Client, our lawyers agreed with him on the time of the meeting with a notary to draw up documents for the re-registration of the company. At a meeting with a notary, the Client informed that he needed the company to start operating within the shortest possible time, no later than the following day. Our lawyers assessed the scope of work. In particular, in the standard procedure for the sale of a company, documents are submitted to the state registrar the day after they are signed by a notary. This is due to the fact that on the day of signing the minutes of the general meeting, the acting director is dismissed, and a new one is appointed the next day since there cannot be two directors on the same day. After submitting documents for registration of changes, new information appears in the Unified State Register within twenty-four hours from the date of filing.
However, we understand that shelf companies are most often bought not because the founders are reluctant to register the company from scratch, but because they need a registered company then and there. Previously, we had already faced such requests, that is why our lawyers assured the Client that there was a legal opportunity to enter his name in the list of participants and the head in the database of the Unified State Register tomorrow. After explaining the algorithm and details of the procedure to the Client, he agreed to change the format of work.
The next day, our lawyers filed documents for state registration and before the evening of that very day the respective changes were made.
The complexity of the tasks necessitates the involvement of highly qualified and result-oriented professionals. Otherwise, the solution of these tasks is complicated or even impossible, which implicitly reduces the financial results of the business.
If you are interested in buying a company with the status of a VAT payer, you can contact our specialists for detailed information.
We are ready to help you!
Contact us by mail [email protected], by phone number +38 044 499 47 99or by filling out the form: