We successfully obtained license for a private security firm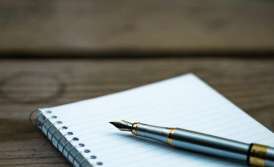 A Client requested our company to obtain a license for security activities. As often happens in practice, the Client had already rented premises and hired staff. Therefore, he needed a license as soon as possible in order to avoid unnecessary material expenses (rent, wages to employees, etc.).
The lawyers of our company have extensive experience in supporting the procedure for obtaining licenses for security activities, so we took on full legal support for this order:
advised the Client regarding all the requirements of the document and logistical support of the licensee that is going to receive a license for security activities;
prepared a full package of documents for submission and submitted it to the appropriate licensing authority.
In the near future and at the first time of asking, they passed the commission and received a positive decision to issue a license. And when the license form had been printed and submitted for signature to an authorized person, our company faced a challenge, which almost undermined the Client's trust in us.
An authorized person, namely, the Deputy Minister of Internal Affairs, responsible for this area of ??activity, went on a business trip for several weeks. In fact, he was absent for almost a month.
But even after his return for several weeks, license forms were not signed and commissions were not held. Then the specialists of our company decided to make an appointment with the Deputy in order to personally raise this issue and get explanations.
I had to waste almost a week on waiting for a meeting with the Deputy, because the reception day is once a week, and then only for a few hours. In anticipation of the reception day, our lawyers controlled the situation, would find out if nothing had changed, hoping that everything would get going by itself.
On the long-awaited day of the reception, we managed to meet with the Assistant Deputy Minister, who promised to solve this situation.
A few days after the meeting, our Client's license form was signed.
A scan copy of this license is available on our company's website, which clearly shows that the interval between the date of the decision and the date of issue of the license is almost two months, although in accordance with the law, the license must be signed in a significantly shorter time.
The lawyers of our company, under any conditions, do everything in order to meet the trust placed in us by our Clients, even if this requires extra effort and time.
We are ready to help you!
Contact us by mail [email protected], by phone number +38 044 499 47 99or by filling out the form: