We helped to amend charter of an international charitable organization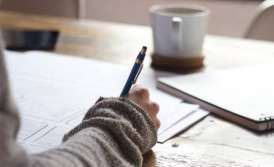 Amendment of charity's charter
Our firm was contacted by an international charity (hereinafter – the Client, the Charity) which requested our legal service in order to amend its charter.

The first difficulty we faced was:

| | |
| --- | --- |
| ! | The Charity was primarily registered by the Ministry of Justice of Ukraine. As of the moment when the Client contacted us the Ministry had already ceased to perform its duties as the registration body of the charities. |

But at the same time a new practice of cases transfer from the Ministry to the new registration body had not been formed. Taking this fact into consideration it became clear that the registration dossier transfer was technically impossible.

Also, when providing the service we had to:

| | |
| --- | --- |
| ! | consider significant changes in legal regulation of activities of charitable organizations which took place in 2013 (our article about the changes). |
At the same time it was important not only to make amendments that were required to bring the Charter in compliance with the law but also to include provisions which would allow to use new opportunities.
While providing the service we also found out that:


| | |
| --- | --- |
| ! | Since the moment of primary registration the founders of the Charity had been changed but not duly formalized. |

When the primary registration dossier was transferred to the body of registration, the latter detected inconsistency between information about founders of the Charity from this dossier and list of founders who attended the General meeting of the Charity as the result of which the Charter was decided to be amended.



Despite all these circumstances, our legal experts managed to amend the Charter successfully and in compliance with the Client's requests (including those regarding the term).

Such result was achieved due to our ability to understand requirements of the law which regulated activities of charities in Ukraine as well as practice that had been formed within the body of registration as the result of its application.
We are ready to help you!
Contact us by mail [email protected] or by filling out the form: