How to Close the Charitable Foundation remotely in Ukraine
Cost of services:
From USD 1,000
Liquidation of the Charitable Foundation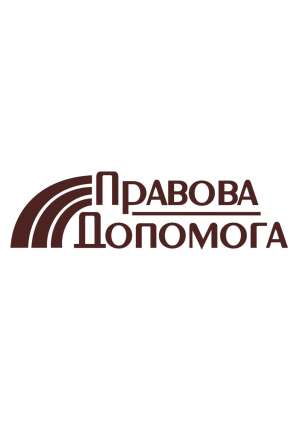 Reviews of our Clients
Chief ophthalmologist of Ukraine, Oksana Vitovska, All-Ukrainian alliance of ophthalmologists
We would like to express sincere gratitute to the team of Law firm "Pravova dopomoga" and personally to Volodymyr Gurlov for professionalism and purposefulness in your work.
President Tedeev E.S., Ukrainian wrestling association
Ukrainian wrestling association would like to express its sincere appreciation to the team of Law firm "Pravova Dopomoga" for mutually beneficial cooperation
General director Skibinskiy V., Yokogawa Electric Ukraine Ltd.
Yokogawa Electric Ukraine Ltd. recommends Vladimir Gurlov and his team of lawyers as a reliable legal partner and advisor for foreign businesses in Ukraine...
G. Zeynep Kucuk, SANOVEL ILAC SAN. ve TIC. A.S.
Helped with the liquidation of a foreign representative office in Ukraine
L. Chervonyuk, LLC "Vitalux"
Vitalux company highly appreciates results of cooperation with Law firm "Pravova dopomoga", can characterize it as a reliable partner and based on personal experience is ready to recommend it to interested persons...
General director I.Logvinenko , Bravo Airways
Bravo Airways company expresses its gratitude to law firm "Pravova Dopomoga" for high quality and timely provision of legal services.

Partner, Denis Y. Lysenko, Vasil Kisil & Partners
... we would like to express our respect and gratitude for the fruitful cooperation.
... our work on joint projects assured us of your high level of professionalism

General Manager Stashkevych I.Y., LLC "Trading company" Rud"
We would like to indicate that law firm "Pravova Dopomoga" has become a reliable partner for legal services provision and we can recommend it as a team of qualified professionals who are easy and pleasant to deal with
Amidst the ongoing war, many individuals have left Ukraine and are unable to continue their involvement with charitable foundations, even though they still wish to engage in charitable activities. It's important to distinguish between providing charitable assistance, such as donations, and managing a charitable foundation.
A foundation is primarily a legal entity that requires regular reporting, proper execution of agreements, and diligent bookkeeping. Managing these responsibilities from a distance can be challenging. As a result, many individuals find themselves contemplating the closure of their charitable foundation while residing abroad. In this article, we will explain the process of closing a charitable foundation in Ukraine remotely for those who find themselves in this situation.
You may also like: Liquidation of a Charitable Foundation in Ukraine
Terminating a Legal Entity (Foundation) through Liquidation
The process can be intricate, time-consuming, and requires continuous oversight. To initiate the termination, it usually requires a resolution passed by the general meeting of participants. However, what should you do if you are the sole participant or if all participants are unable to be physically present in Ukraine? You can appoint a trusted representative in Ukraine, grant them power of attorney, have the necessary resolution notarized, and submit it to the appropriate registrar, such as a notary authorized to handle registration procedures.
Following this, there will be a waiting period for inspection by the State Fiscal Service (SFS), and it's advisable to periodically remind them of your case. On the day of the inspection, someone needs to interact with the inspector, provide all requested documents, and sign the inspection report. This can be done either by an authorized person with power of attorney granted by the liquidator of the foundation or personally by the liquidator.
In addition to the tax inspection, similar procedures need to be carried out with social insurance funds, documents must be submitted to the archives, and the foundation needs to be deregistered with the statistical office. On average, this process can take several years. However, there is an alternative method that can expedite the process.
You may also like: How to Liquidate a Charitable Foundation or Nonprofit Organization in Ukraine
Alternative Liquidation of a Charitable Foundation in Ukraine
What is it? While not a complete dissolution of the legal entity in the traditional sense, it offers a faster and more efficient way for participants and leaders to divest themselves from all related obligations. But how can this be done remotely? The key is to grant power of attorney to a trusted representative in Ukraine, who will handle the necessary paperwork, such as signing the withdrawal statement and minutes of the general meeting of participants.
In some cases, you can even prepare the withdrawal statement from your current location and send it alongside the power of attorney. However, additional costs may arise as each document needs to be properly apostilled or legalized, depending on the country. Once the appointed representative submits the required documents to the registrar, the process enters a crucial phase. It's important to have a designated recipient—a buyer, so to speak—who will take over the foundation and assume its responsibilities.
We offer end-to-end solutions for closing your charitable foundation in Ukraine. From crafting the power of attorney to identifying suitable buyers and facilitating a seamless transition, we provide comprehensive services. Additionally, we can assist with preliminary accounting audits and address any outstanding concerns, such as:
Handling refunds or non-refundable financial assistance
Managing salary payments
Employee terminations
Addressing remaining assets that you wish to retain separately from the foundation, even if they are currently unprofitable
Do you want to close your charitable foundation in Ukraine? Contact us today, and we will find the best path that aligns with your specific needs.
Check out the cost of liquidating a charitable organization here.
We are ready to help you!
Contact us by mail [email protected] or by filling out the form: