Registered a financial company with the obtainment of leasing license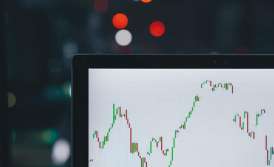 In August 2019, we were approached by a Client who planned to provide financial services.
Since the definition of financial services is a rather wide-ranging concept and financial companies are divided into certain types (these are banks, pawnshops, insurance and credit companies, etc.), each of which has its own requirements, we tried to define clearly the nature of the services that Client plans to provide.
This was necessary in order to choose the optimum model of the financial company itself and its charter, which would meet the requirements of the Client. It turned out that a leasing company was more suitable for him.
Related article: The difference between financial licenses: how to choose a license for your business
Advantages of a leasing company for registering a Client's business
A leasing company can be registered in Ukraine in the form of a Limited Liability company, unlike a pawnshop or a bank, for example. After all, pawnshops must be registered in the form of a full company, and banks in the form of a joint stock company.
The legislation does not establish the size of the authorized capital for leasing companies. This means that at first it can be minimum and then increase, if necessary.
The Client agreed on establishing a leasing company. Then our specialists supported a full cycle of its establishment, namely:
Development of the charter and other papers for the establishment of an LLC;
Related article: Entering the register of financial institutions in ukraine: our practical experience
Charter of a leasing company
As noted above, a leasing company can be established in the form of an LLC. Therefore, its constituent document is the charter, which is to be approved by the general meeting of participants, and if there is only one participant, then by his/her decision.
When you include a leasing company in the register of financial institutions and obtain a license, there are no special requirements for its charter, so you can take a standard charter as a basis. But! It is important to immediately supplement such a charter with those provisions that will better take into account your interests and not contradict the law. And we will be happy to help you with that.
Related article: Obtained a leasing license
We are ready to help you!
Contact us by mail [email protected] or by filling out the form: