Andriy Buzynnyi commented on the lawsuit we have won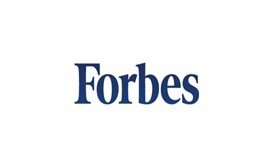 Firm's lawyer Andriy Buzynnyi, who represented the State Inspection of Ukraine on Consumer Protection in dispute about deceptive advertising in a court of appeal answered the questions of a journalist of Forbes Ukraine.


The article about record-breaking sanction for the pharmaceutical industry of Ukraine was published in Forbes 12.06.2013 and can be found under the link - http://forbes.ua/business/1353787-darnica-ne-predohranilas-ot-sankcij.


"Darnytsya"company , the leader of Ukrainian pharmaceutical market has been penalized by means of fine in the amount of 16 million UAH for deceptive advertising. The decision about it was made by the Kiev Administrative Court of Appeal on the 6
th
of June. The fine was imposed by the State Inspection of Ukraine on Consumer Protection on the 4
th
of December 2012.
According to Andriy Buzynnyi the advertising outraged viewers who have HIV. Association of PLWH (Network of people who live with HIV) requested conduction of expertise of a commercial by the All-Ukrainian Council for Patients' Rights and Safety. The results of the expertise were sent to the State Inspection of Ukraine on Consumer Protection.
The lawyer explains that the complaints were not against the actual drug or its features but only against the format of the commercial since according to the representatives of the association it deluded people as well as violated some regulatory requirements in the field of advertising.
According to Andriy Buzynnyi the amount of fine (16 million UAH) was calculated based on the formula that the legislation provides for this type of violations: the cost of a commercial broadcasting multiplied by the coefficient (five).
This material is related to the service of Legal analysis of medicine advertisement.
We are ready to help you!
Contact us by mail [email protected] or by filling out the form: