Conclusion of a new lease because of company transformation in Ukraine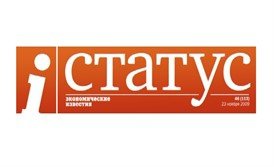 Analysis of the situation:

"In order to analyze the described situation first of all it is required to specify that change of organizational and legal form of an enterprise means its transformation (Article 108 of the Civil Code of Ukraine). This is one of the ways to terminate economic activities as the result of which newly created company acquires all the assets, rights and obligations of the previous legal entity (Article 59 of the Commercial Code of Ukraine). The enterprise is obligated to notify all parties that it is in contractual relations with about its transformation (Section 4 of Article 90 of the Civil Code of Ukraine). The company was in compliance with this regulation and timely notified the District State Administration about transformation from Closed Joint Stock Company to Limited Liability Company.

Section 4 of Article 32 of the Law of Ukraine "On land lease" points out that reorganization of a lessee may become a ground to alternate or terminate a contract if the very document does not stipulate otherwise. So it becomes obvious that current Ukrainian legislation was not violated. And notification of District State Administration about change of its organizational and legal form was the only obligation of the enterprise to the District State Administration.

This position is upheld by the State Agency of Land Resources of Ukraine in its Letter number 15427/17/6-10 "About issues of land plot ownership re-registration" dated 11.08.2010. Therefore imposition of a fine and demand to repay it is illegal in this particular situation."

Recommendations:

"In order to avoid penalties and litigations I would recommend you to address Public prosecutor's office or Regional Administration with a statement about illegal actions on the side of District State Administration. Generally the best thing to do in order to protect a company from similar claims of state bodies is to submit legal reasoning of your actions with all the references to legislation along with notification about change of organizational and legal form to the State Administration.

And if a company wishes to alter lease based on transformation personally it should pay its attention to clarification of the State Agency of Land Resources of Ukraine dated 25.01.2011. The thing is that requirement to go though procedure of land management works once more (drafting of project or technical specifications for land management) is considered illegal. This will allow for a company to reduce expenses related to alternations of land plot rental agreements."

Unabridged version of the article is available on the periodical's website under the link - http://statuspress.com.ua/conflict-of-interests/chto-v-imeni-tvoem-3.html.
We are ready to help you!
Contact us by mail [email protected] or by filling out the form: