Legal support of franchising (franchise)
Cost of services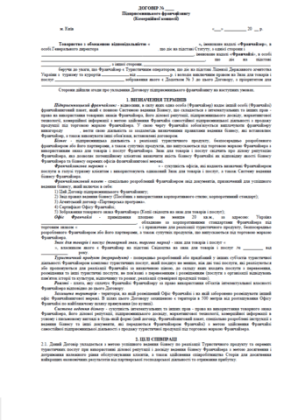 Reviews of our Clients
Chief ophthalmologist of Ukraine, Oksana Vitovska, All-Ukrainian alliance of ophthalmologists
We would like to express sincere gratitute to the team of Law firm "Pravova dopomoga" and personally to Volodymyr Gurlov for professionalism and purposefulness in your work.
Partner, Denis Y. Lysenko, Vasil Kisil & Partners
... we would like to express our respect and gratitude for the fruitful cooperation.
... our work on joint projects assured us of your high level of professionalism

General director I.Logvinenko , Bravo Airways
Bravo Airways company expresses its gratitude to law firm "Pravova Dopomoga" for high quality and timely provision of legal services.

L. Chervonyuk, LLC "Vitalux"
Vitalux company highly appreciates results of cooperation with Law firm "Pravova dopomoga", can characterize it as a reliable partner and based on personal experience is ready to recommend it to interested persons...
General director Skibinskiy V., Yokogawa Electric Ukraine Ltd.
Yokogawa Electric Ukraine Ltd. recommends Vladimir Gurlov and his team of lawyers as a reliable legal partner and advisor for foreign businesses in Ukraine...
President Tedeev E.S., Ukrainian wrestling association
Ukrainian wrestling association would like to express its sincere appreciation to the team of Law firm "Pravova Dopomoga" for mutually beneficial cooperation
General Manager Stashkevych I.Y., LLC "Trading company" Rud"
We would like to indicate that law firm "Pravova Dopomoga" has become a reliable partner for legal services provision and we can recommend it as a team of qualified professionals who are easy and pleasant to deal with
G. Zeynep Kucuk, SANOVEL ILAC SAN. ve TIC. A.S.
Helped with the liquidation of a foreign representative office in Ukraine
What we offer
Conducting a thorough analysis of the franchise agreement;

Providing comprehensive information about risks and strategies to minimize them when entering into a franchise agreement in Ukraine;

Making necessary amendments to the agreement, preparing annexes and additional agreements;

Facilitating negotiations with counterparties and providing support during the agreement signing process;

Offering assistance in safeguarding the client's interests;

Providing expert guidance in obtaining the franchise from overseas.
Necessary documents
List of documents
Certificate of Trademark Registration
License
Franchise Agreement
What is franchising?
In Ukrainian legislation, a franchise agreement is referred to as a commercial concession agreement. It involves one party, known as the franchisor, granting the other party, known as the franchisee or user, the right to use a set of rights owned by the franchisor in exchange for a fee. This allows the franchisee to manufacture and/or sell specific goods or provide services in accordance with the franchisor's requirements.
In common usage, we use the term "franchise," and this usage is accepted.
To prepare a franchise agreement, the following documents are typically required:
Business plan or information about the concept and requirements;
Rules, regulations, and requirements for the franchisee, if any;
Documents pertaining to intellectual property objects, such as trademark certificates or copyrights.

When concluding a franchise agreement, it is important for a lawyer to obtain as much detailed information as possible from the client. Clearly defined requirements and rules within the franchise agreement help to minimize the risk of violations from the franchisee's end and hold them accountable if needed.
Timeline for Developing and Signing Franchise Agreement
The timeline for developing a franchise agreement depends on the amount of information and documents involved, usually ranging from 3 to 7 business days.
If you are a franchisee and need to review a franchise agreement, our lawyers will request the following documents:
The franchise agreement, including all its appendices, current or future.
Any pre-agreed conditions with the franchisor or preliminary agreements, if applicable.
Any other relevant information that may be helpful during the process.

The analysis of the franchise agreement will depend on the volume of documents and typically takes 1-3 business days.
Service packages offers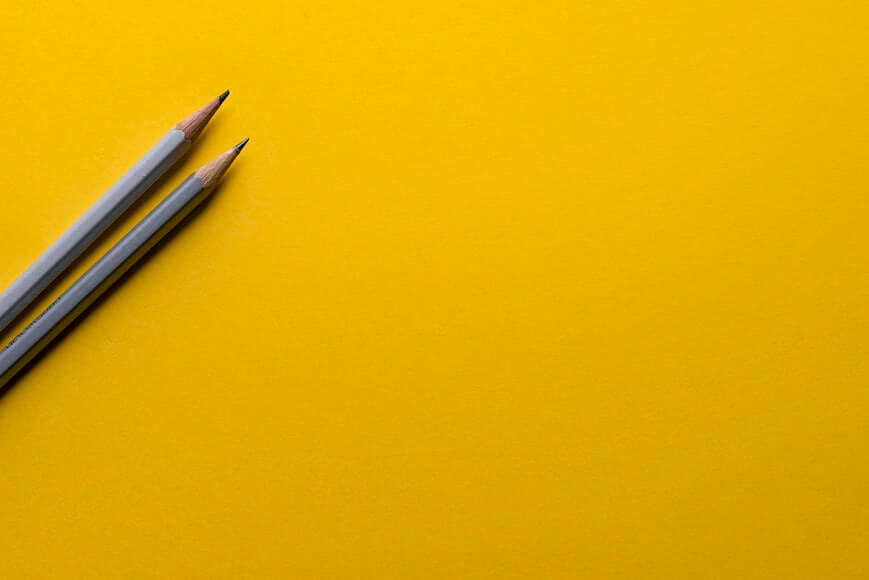 Contract analysis
from 500 USD
analysis of the contract, annexes and additional agreements to it
providing the client with advice on the provisions of the Agreement that do not correspond to the client's interests and the risks they create
conducting a 1-hour consultation and providing recommendations on concluding a contract taking into account the interests of the Client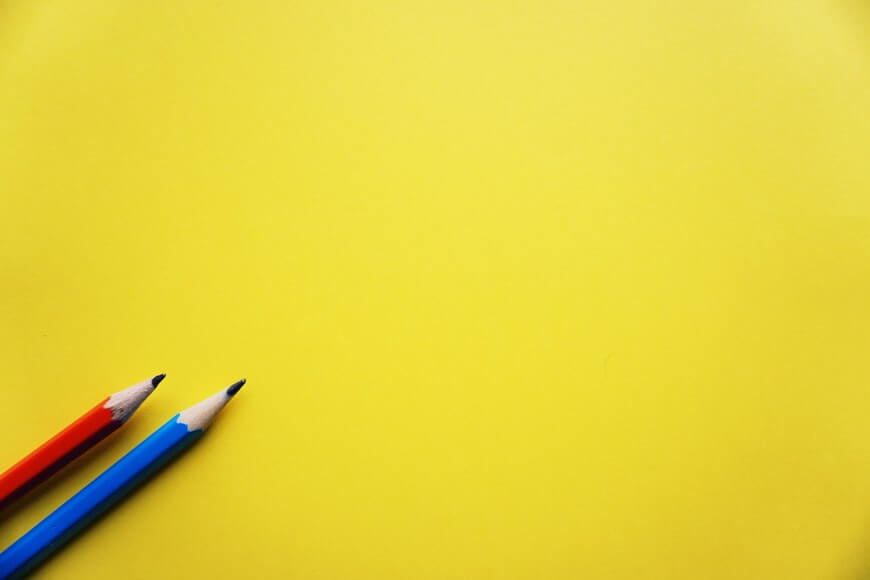 Edits
from 1000 USD
analysis of the contract, annexes and additional agreements to it
providing the client with advice on the provisions of the Agreement that do not correspond to the client's interests and the risks they create
verification of the counterparty in available registers
making amendments to the contract or preparing a protocol of disagreements
participation in one round of negotiations on amendments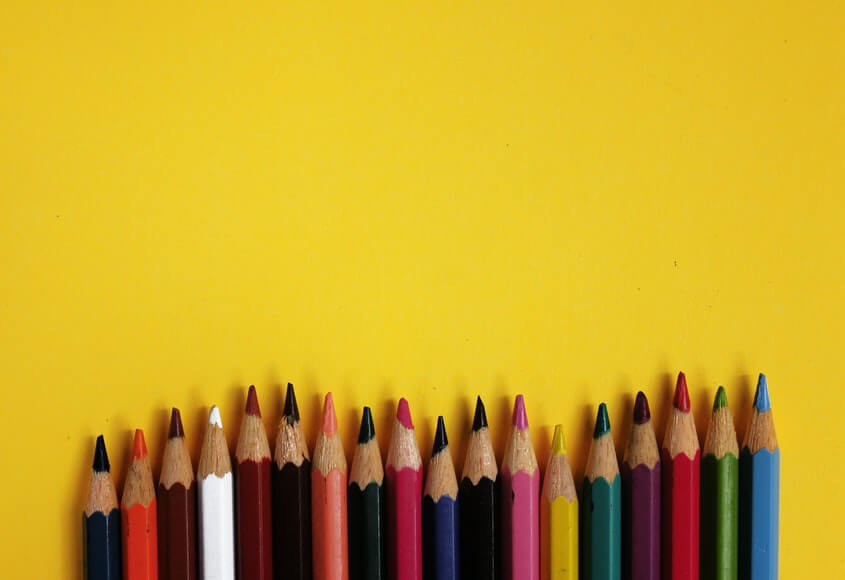 Franchise
from 2000 USD
meeting with the client, discussing all the details and nuances of the franchise
creation of a roadmap for the legal aspects of the franchise
analysis of the presence of the necessary legal conditions for the franchise, assistance with their formation
development of a commercial concession (franchise) contract with effective and necessary elements of protection of the client's interests
development of annexes and additional agreements to the contract (rules, instructions, etc.)
providing advice and recommendations on concluding a contract.
* The cost of the package will be calculated individually, depending on your case, the need to compile a "franchisee book", etc.
Franchise Agreement: What's Included and What to Consider
Franchise agreements typically have two main parts: a general section that outlines the key terms of the collaboration, and a specific section that defines requirements for products, goods, services, regulations, rules, and other regulatory provisions governing the use of the franchise, as well as control, payment, and termination of the collaboration.
Franchise agreements can be complex, so it's advisable to seek legal assistance when entering into or negotiating certain details.
Here are some tips for reviewing franchise agreements:
1. Clearly understand the obligations, rights, and responsibilities of the franchisee - the agreement should clearly state what is expected from both parties.
2. Payment terms – franchise payments can be one-time or ongoing. Typically, there is a one-time fee and periodic payments based on sales (e.g. a percentage of revenue). However, be mindful of any additional fees or penalties (e.g. advertising or marketing fees) that may impact the overall costs of the franchise.
3. Rules and requirements – the agreement should clearly outline the rules and requirements set by the franchisor that must be followed, ensuring that the franchisee replicates the franchisor's business model accurately. Quality standards for products and services should also be defined.
4. Breach of agreement – understand the penalties or sanctions for breaching the conditions of the agreement.
5. Early termination options – ensure that the agreement includes appropriate mechanisms for early termination, if needed.
Franchise agreements are typically in writing and do not require government registration. Notarization may be required with mutual consent.
Typically, franchise agreements are for a fixed term and are subject to review and renegotiation after a certain period.
Legal Services for Franchise Owners and Franchisees
A lawyer's work with franchise agreements may involve drafting a customized agreement for the client or assisting in the negotiation of an agreement if the client is a franchisee (a person buying a franchise).
If you are planning to expand your business by selling franchises to other entities, our lawyers will:
Provide consultation, determine and negotiate the key terms on which franchise sales will be conducted in coordination with your business.
Register intellectual property assets if they do not exist.
Help structure your business in a way that optimizes franchise operations and minimizes tax burden.
Prepare franchise agreements, appendices, and additional agreements to franchise agreements.

If you are a franchisee, our lawyers will:
Analyze documents from the franchisor, verify the franchisor's legal standing, and provide legal opinions and recommendations.
Identify potential risks and options for minimizing or avoiding them.
Assist in negotiating and representing your interests in franchise agreement discussions with the franchisor.
Prepare additional agreements and appendices to the franchise agreement in case of modifications.
Assist with franchise agreement termination and resolution of disputes through pre-trial procedures.
Why us
Franchises of all kinds
We have extensive experience dealing with both Ukrainian and international franchises.
Comprehensive assistance
We provide complete support throughout every stage of the franchise agreement process.
Continued support
Signing the franchise agreement is just the first step in a challenging journey. We maintain ongoing communication with our clients and offer comprehensive support, including advisory services and assistance with accounting, human resources, and other business operations.
We are ready to help you!
Contact us by mail [email protected] or by filling out the form:
The Franchise Agreement: What it Covers, Taxes, and Royalties
A franchise agreement is all about the rights granted to the franchisee. It includes the use of trademarks, intellectual property, branded products, business concepts, plans, suppliers, and more - everything needed to kickstart a business. In Ukraine, this type of agreement is referred to as "commercial concession." Accordingly, the parties to the commercial concession agreement are the right holder) and the user. However, it's common to use the term "franchise" and refer to the parties as the franchisor (the right holder) and the franchisee (the user).
Franchising is an ideal choice for entrepreneurs looking to leverage an established brand and save on marketing costs for brand recognition.
For franchisors, it's a smart way to expand into new regions, boost brand recognition, and generate additional, and sometimes primary, income.
There are several factors that can impact the conclusion and execution of a franchise agreement:
1. Franchise conditions. The franchisee must meet the necessary conditions, have the required equipment, licenses, personnel, and premises to comply with the franchise requirements. Failure to meet these requirements may result in being unable to enter into the agreement. It's crucial to verify the franchisee's compliance with these requirements.
2. Taxes. If the franchise agreement involves a franchisor/franchisee who is a non-resident, there may be value-added tax (VAT) or other taxes to consider. Therefore, it's essential to examine the tax aspects, such as import/export of services or royalties, and the tax status of the franchisee and franchisor. Our legal experts can assist in minimizing the tax burden for your business, if necessary.
3. Corporate aspect.
If you plan to engage in franchising with a business partner, it's important to regulate the legal relationships between you, as conflicts, including corporate ones, can have negative consequences for the business.
Answers to frequently asked questions
Yes, you can. However, it's important to consider the tax implications of such legal arrangements.
If exclusivity of the franchise in a specific territory (city, region, country, street, etc.) is not agreed upon with the franchisor, the franchisor may grant the franchise to other individuals, even within the same locality.
In most cases, franchisees are allowed to engage in other business activities that do not conflict with the terms of the franchise agreement. However, it's worth noting that the agreement may contain strict restrictions that the franchisee must adhere to.
It's advisable to consult with the franchisor and obtain their approval for the replacement of suppliers, if necessary.
Types of Franchises
Franchising comes in various forms depending on the nature of the business:
1) Retail Franchise - This is the most widespread type of franchise, where the franchisee sells the products or services of the franchisor. It's commonly seen in the HoReCa industry.
2) Service Franchise - These franchises are focused on providing services, such as travel agencies or consulting firms.
3) Manufacturing Franchise - In this type of franchise, the franchisee manufactures products under the franchisor's brand.
4) Hybrid Franchise - This type of franchise combines elements of both retail and manufacturing, often involving both sales and production.
5) Exclusive or Master Franchise - This type of franchise allows the franchisee to earn income by selling franchises to other franchisees within a specific region or territory.
Advantages of Franchising for Both Parties
For the Franchisor
Opportunity to expand the brand into new markets.
Enhanced brand recognition and goodwill.
Additional revenue streams from franchise fees and royalties.

For the Franchisee
Access to a proven business model for immediate operation.
Reduced marketing costs as the brand is already established.
Availability of essential tools, suppliers, and a well-known brand.
Disadvantages of Franchising
For the Franchisor
Risk of brand dilution.
Need for ongoing quality control to maintain brand standards.
Potential impact on the franchisor's business and reputation due to issues with franchisees

For the Franchisee:
Expenses associated with the franchise.
Limitations on product/service offerings and partnerships with other suppliers.
Limited ability to influence decisions made by the franchisor.
Terminating a Franchise Agreement
The process of terminating a franchise agreement depends on the terms and conditions outlined in the agreement. Typically, termination can occur through mutual agreement, unilateral action, court decision, or other circumstances as stipulated by the law.
It's important to note that franchisors often retain the right to impose penalties or seek compensation in case of termination due to fault or initiative of the franchisee. This is a crucial aspect to consider.
Amending the Franchise Agreement
Normally, franchise agreements allow for amendments by mutual consent of both parties. However, there may be situations where obtaining agreement from the franchisor becomes challenging. To avoid such scenarios, it's advisable to anticipate and address such cases before finalizing the agreement.
State Registration of Franchise Agreement
Franchise agreements typically do not require registration with any state authority. These contracts can be executed in regular written form. Notarization may be possible upon agreement of the parties involved.
Opinions on franchising vary among businesses. Some believe that franchising can lead to brand dilution and inefficiency, and thus may choose not to pursue this concept. On the other hand, some businesses see franchising as an effective tool for rapid expansion and market penetration, including in regional markets.
As legal experts, we do not provide an assessment of the necessity or feasibility of franchising. However, if you have made the decision to acquire a franchise or establish a franchising business, we would be delighted to offer our assistance.