Open an account in Ukraine for a foreigner
Cost of services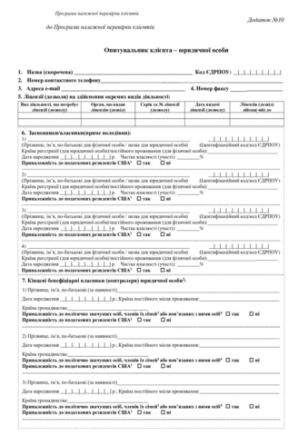 Reviews of our Clients
General director Skibinskiy V., Yokogawa Electric Ukraine Ltd.
Yokogawa Electric Ukraine Ltd. recommends Vladimir Gurlov and his team of lawyers as a reliable legal partner and advisor for foreign businesses in Ukraine...
President Tedeev E.S., Ukrainian wrestling association
Ukrainian wrestling association would like to express its sincere appreciation to the team of Law firm "Pravova Dopomoga" for mutually beneficial cooperation
Chief ophthalmologist of Ukraine, Oksana Vitovska, All-Ukrainian alliance of ophthalmologists
We would like to express sincere gratitute to the team of Law firm "Pravova dopomoga" and personally to Volodymyr Gurlov for professionalism and purposefulness in your work.
General director I.Logvinenko , Bravo Airways
Bravo Airways company expresses its gratitude to law firm "Pravova Dopomoga" for high quality and timely provision of legal services.

Partner, Denis Y. Lysenko, Vasil Kisil & Partners
... we would like to express our respect and gratitude for the fruitful cooperation.
... our work on joint projects assured us of your high level of professionalism

L. Chervonyuk, LLC "Vitalux"
Vitalux company highly appreciates results of cooperation with Law firm "Pravova dopomoga", can characterize it as a reliable partner and based on personal experience is ready to recommend it to interested persons...
General Manager Stashkevych I.Y., LLC "Trading company" Rud"
We would like to indicate that law firm "Pravova Dopomoga" has become a reliable partner for legal services provision and we can recommend it as a team of qualified professionals who are easy and pleasant to deal with
G. Zeynep Kucuk, SANOVEL ILAC SAN. ve TIC. A.S.
Helped with the liquidation of a foreign representative office in Ukraine
What we offer
Providing consultation on the procedure and steps for opening a bank account in Ukraine;

Gathering the necessary document package;

Obtaining additional documents for foreigners, as required by the bank, to open an account;

Accompanying the client to the bank;

Assisting in completing bank applications and questionnaires;

Overseeing the account opening process and communicating with bank managers.
Documents required
List of documents
Constituent documents
Identification documents of the director
EDRPOU code
Timelines and Costs of Opening an Account in Ukraine
The timelines for opening an account vary depending on the bank.
Normally, if there are no bank-related concerns, the process of opening an account for legal entities can be completed within 2-5 business days.
For individual accounts, the typical timeframe is 1-2 business days.
Please note! Within 1-2 business days after the account is opened, the bank notifies the State Tax Service.
Opening a Bank Account in Ukraine for Foreigners
Our company specializes in assisting clients with the process of opening bank accounts, taking full responsibility for the procedure. While clients are required to personally visit the bank for verification and document submission, our team of legal experts manages all the preparation and oversight.
By entrusting the process of bank account opening to our experienced legal team, you can save time on visits to the bank and the intricacies of the account opening process.
Our key advantages:
Minimal involvement required from your side – only an hour of your time is needed for the bank visit.
We offer recommendations on the most suitable account type and bank that align with your specific needs in Ukraine.
We provide assistance not only with account opening but also with any other matters in Ukraine, such as real estate acquisition, business establishment, or other activities.
Service packages offers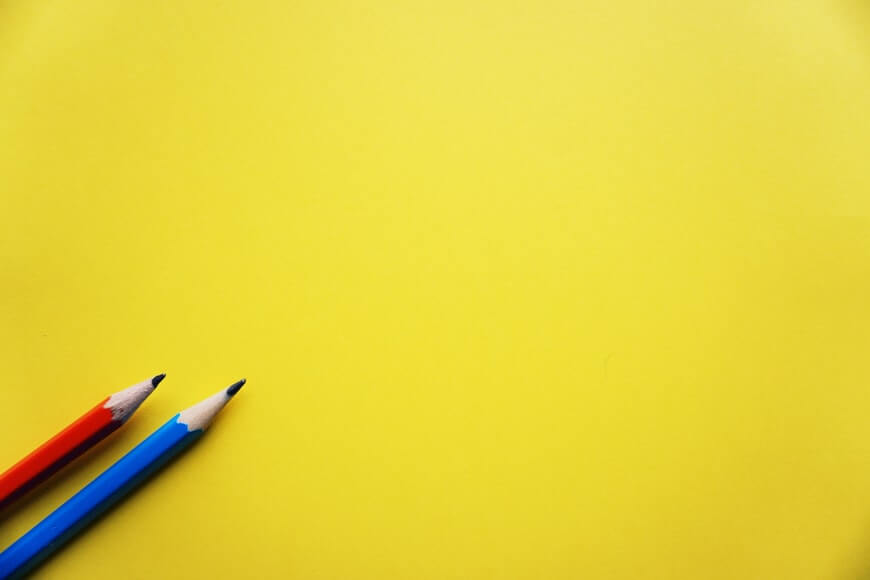 Open account
from 400 USD
Analysis of the client's needs and determination of the bank for opening an account
Analysis of documents that the client has and formation of a package of documents
Customer support in the bank and assistance in filling out documents (forms) in the bank
Control by lawyers of the process, discussion with the bank manager
Receiving from the client and providing additional documents for the bank based on the results of the application review
Helping the client with setting up client banking
Help with obtaining digital signature (Privatbank)
Determining the Appropriate Account and Purpose
In any case, the first step involves opening a local currency (hryvnia) current account. Later on, clients have the option to open additional accounts, including foreign currency accounts. When selecting a bank to open an account, you can choose from various Ukrainian banks. Often, clients opt for larger banks that offer numerous branches, convenient online banking services, and reliable customer support. Many major banks also employ English-speaking managers, ensuring a smooth process for foreigners.
Sometimes, accounts may be opened in a state-owned bank to facilitate specific government programs.
Choosing a Bank in Ukraine
We guide you in choosing a bank that suits your needs. However, we recommend opting for established banks with convenient online banking services and the option to obtain an electronic digital signature for the director.
Notable banks falling into this category include PrivatBank, Sberbank, Raiffeisen Bank, UkrSibbank, Crédit Agricole, and more.
Required Documents for Opening a Bank Account in Ukraine for Foreign Individuals
To open an individual account, visit a bank branch and bring your passport (with registration) and ID code. For foreign nationals, this might entail providing an ID code and a temporary or permanent residence permit (with registration).
In the case of US citizens, the bank may request your TIN code.
Generally, these documents suffice for opening an account.
Documents for opening a bank account in Ukraine for legal entities:
Articles of Incorporation (unless an LLC operates under a model charter).
Extract from the Register of Legal Entities.
Company description.
Appointment order for the director.
Ownership structure (sometimes requested by banks).
Financial reports for prior periods (if available).
Minutes of the general meeting or a decision by the sole participant appointing the director.
Company seal (or a decision to omit the seal – some banks may require this).
Extract from the Register of Non-profit Organizations (for non-profit entities).
Description of activities (for non-profit entities).
If an LLC had previously opened accounts, the bank might also request additional information about those accounts.
Documents for opening a bank account for a representative office of the foreign company/non-governmental organization:
Power of Attorney for the Head of the Representative Office.
Registration documents of the parent company (copies may be requested).
Extract from the trade/bank/court register regarding the parent company.
Details about the ultimate beneficial owner.
Information about accounts opened in Ukraine and abroad.
Certificate of Registration for the Representative Office.
Statistical certificate.
Certificate of tax registration for both the Representative Office and the Parent Company.
Passport and ID code of the Director.
If the director of a legal entity or a representative of a foreign company is a foreigner, the bank may also ask for a copy of the temporary/permanent residence permit in Ukraine, a copy of the residential property lease agreement, and so on.
For some banks, it's a requirement that the managing director is already a customer of the bank. Therefore, in some cases, it's necessary to first open a bank account for the head of the legal entity and then for the legal entity itself.
The list of documents and information provided above is based on our experience. However, banks may request additional information and documents. In our practice, there have been instances where the bank asked for additional confirmation of funds for starting the business, a detailed description of the business activities, and a comprehensive business plan. Therefore, clients should be prepared for such requests from the bank.
Please note! The personal presence of the individual or the head of the legal entity is required for opening an account!
Why us
Arranging a Bank Visit
We work with a variety of banks and have established connections with their managers, allowing us to help clients save time when setting up a bank visit.
Selecting the Appropriate Account for Your Needs
Our expertise extends to opening accounts, even in intricate scenarios where banks may pose queries. We will also take your specific requirements into account and, leveraging our experience, guide you toward the precise account type necessary to fulfill your goals in Ukraine.
Ensuring Results
Our commitment is to deliver results, so no matter how many inquiries or additional questions might arise at the bank, we are dedicated to working until the account is successfully opened.
We are ready to help you!
Contact us by mail [email protected] or by filling out the form:
The Procedure for Opening a Bank Account in Ukraine for Foreigners
Today, banks are required to conduct thorough identity verification for individuals and representatives of legal entities (known as the Know Your Customer or KYC procedure) during the process of opening a bank account. Consequently, a physical visit to a bank branch is often necessary. Although some banks, like Monobank, offer the convenience of online application and card issuance for individual accounts, the presence of a representative is typically required for legal entity accounts.
Therefore, the following step-by-step approach is recommended for opening an account for legal entities:
Visit a bank branch with the necessary documentation and complete the relevant application forms.
The bank will verify the provided information.
The account will be opened, or the bank may request additional documents or address any concerns. Upon submission of the required documents and resolution of any issues, a reapplication may be necessary.
Set up online banking services.
Open accounts in different currencies and obtain an Electronic Digital Signature (if offered by the bank).
In certain banks, like PrivatBank for instance, if the head of the legal entity is already a client of the bank, the option of remote bank account opening can be employed. In such cases, the banking application can be filled out online, and afterward, a visit to the selected bank branch, convenient for the client, is needed to provide copies of the requested documents.
We also assist clients in opening accounts online.
Opening Accounts in National and Foreign Currencies for Foreigners
Foreign individuals may open accounts in both national and foreign currencies. The process usually starts with the opening of an account in the local currency, the hryvnia. Afterward, the foreign individual can apply to open a foreign currency account. This is commonly done online through the banking portal.
Answers to frequently asked questions
Yes, a bank can deny opening an account for certain individuals, such as those subject to sanctions. Additionally, if the bank is unwilling to have you as a client, they may consistently request documents and further information.
Typically, the bank requests a visit from the director of the legal entity.
Yes, it is possible to include another individual who will have access to the bank account.
Accounts can be established in all available currencies offered by the bank.
Challenges When Opening a Bank Account
Even though opening an account with a Ukrainian bank is generally easier compared to European banks, it can still be quite challenging to do so successfully on the first attempt. This is because banks thoroughly scrutinize clients, documents, and the information provided by them. In our experience, it's not uncommon for clients to encounter difficulties in opening a bank account for various reasons:
Attempting to open an account but the bank requests for additional documents and explanations.
Incorrectly filling out the application form.
Bank managers inadvertently forgetting about you and requesting multiple visits to the bank.
We help our clients avoid all these issues.
Performing High-Value Transactions via Bank Account in Ukraine
Certain payments could fall under the financial monitoring scope of the bank. Generally, financial monitoring applies to the following scenarios:
Banking operations surpassing UAH 400,000.
Specific transactions involving cash.
High-risk operations, including those with offshore nations, jurisdictions of concern, or individuals with questionable business standing.
In such instances, the bank might request supplementary documentation to proceed with the transaction.
Managing Accounts of Individuals through Power of Attorney
In most cases, individuals can grant another person the authority to manage their bank account. In such situations, the following steps are necessary:
Provide a notarized power of attorney for managing the account.
Add the authorized individual to the banking profile and provide proper authorization.
Closing a Bank Account in Ukraine
Closing a bank account is typically a straightforward process. If there are no outstanding issues and after settling matters with the bank, the account can be closed upon the client's request. Some banks even allow online submission of account closure requests. However, regardless of the method, the bank will need to verify the identity of the requester. As a result, a visit to the bank or online verification will be required to complete the account closure.
If you're planning to engage in activities in Ukraine that necessitate having a bank account, feel free to reach out to us! We can assist you in opening both personal and corporate accounts.