Business immigration to Ukraine: how to organize and why it might be interesting?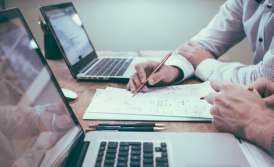 Business immigration to Ukraine is a very convenient way to obtain a residence permit and work permit here.Moreover, Ukraine provides wide possibilities for start and development of almost any business.
In fact, Ukraine provides ample opportunities for starting and developing almost any business.
What steps should be taken for a startup in Ukraine with subsequent obtainment of a residence permit?
Related article: D type visa to Ukraine: what to do if the duration ends?
How to get a permanent and temporary residence permit for non-resident businessmen?
It is possible to legitimize a long-term stay in Ukraine by making an investment, as well as by employing a non-resident or stateless person in a company as a manager.
If you choose investment, the following documents should be attached to the main list of documents, which will be indicated in the next section:
copies of the charter or commercial agreement confirming investment activity;
a certificate from a banking institution on the receipt of funds in the Ukrainian economy - foreign currency in the amount of at least one hundred thousand Euros, upon receipt of a temporary residence permit. If we are talking about permanent residence - starting from a similar amount, but in US dollars.
The deadline for obtaining temporary and permanent residence permits is 15 working days and 12 months, respectively.
Note that based on an investment of one hundred thousand Euros required to obtain a temporary residence permit, in the future it will be possible to apply for a permanent one.
Related article: Сonditions and procedure of obtaining a residence permit in Ukraine based on investitions
Important! The amount in foreign currency must be converted into the national onel - hryvnia.
If you choose the option of obtaining a residence permit through employment - it involves:
The procedure involves a fairly large number of steps, but a much smaller amount of immediate expenses. In addition, you will be in a possession of a ready-made company registered for your future business.

Related article: Is it possible to appoint a foreigner as a head of a Ukrainian limited liability company without work permit for foreigners in Ukraine?
Our lawyers can also suggest at this moment what things you should focus on and what powers should be prescribed in the Charter and documents of the company.



A basic list of documents for obtaining a temporary or permanent residence permit
In order to apply for a temporary residence permit, you need to pay an administrative fee, fill out an application and attach to it:
Three photographs;
A copy of the passport with a certified translation;
An insurance policy;
A certificate confirming the absence of chronic mental illness of the applicant.
To obtain a permanent residence permit, a document confirming the availability of a place of residence is added to this list.
Related article: Forms of legal staying of foreigners in country
Why is it worth choosing Ukraine for a startup?
Ukraine has a number of advantages over the jurisdictions of other countries in terms of the flexibility of conducting various types of business. What are they?
First of all, a relatively low tax burden and a favorable geographical location.
Ukraine has the most convenient transport links with the European Union and is actively cooperating with it, which in turn:
contributes to the harmonization of legislation with a large number of highly developed countries;
causes a gradual and mutual reduction of tariffs, the abolition of customs duties and other trade barriers;
greatly simplifies the international trade in goods and services.
The cost of starting a business. Starting a business in Ukraine is much cheaper than, say, in the European Union, and daily expenses here will also be significantly lower.
And of course, an important advantage is the comfort of living in Ukraine. This is a multinational country with a rich culture and history, which can become your new home and a launching ground for a successful business.
If you still have any questions about business immigration to Ukraine, obtaining a residence permit or you want to know your chances of a successful start of a business here - go ahead and call us!

We are ready to help you!
Contact us by mail

[email protected]

or by filling out the form:
We are ready to help you!
Contact us by mail [email protected] or by filling out the form: