How to legalize online casinos in Ukraine?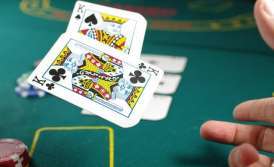 The current legislation of Ukraine provides for about ten different types of activities related to the organization of gambling, which are subject to licensing. Of course, over time, legislators will develop individual licensing regulations for each type of activity that will specify the requirements for business entities. And we will help you find the optimal type of activity.
However, even today our lawyers can already talk about certain requirements to the types of Gaming Licenses, which can be organized and placed, for example, on the Internet, on your web resources.
You may also like: Ludomania In Ukraine: Protection Of Personal Data In Casinos
Using .ua domain for online casinos in Ukraine
Now Ukraine allows to carry out the following types of gambling activities on the Internet:
to organize and conduct online casino games;
to organize and conduct online betting activities;
to organize and conduct online poker.
In fact, although the law has already been passed, and the license regulations are still under development, if you think about starting a legal online casino in Ukraine - it's high time to prepare for a business start .
Why should you start in advance?
One of the main requirements for the organizer of online casinos is the availability of a website with the .ua domain, which requires a trademark. Therefore, in order to submit information to the licensing authority about the web resource, which will host an online casino, poker or betting platform in the future, it will be necessary to register the trademark.


You may also like: Taxes At Casino In Ukraine
We recommend starting the registration procedure right now, because the period of TM registration is usually about two years. Of course, our lawyers can accelerate this process, but you have to take into account this period. Read more about the conditions of trademark registration in Ukraine here.
Our lawyers know the situation that exists today in the gambling market. When there is a certain company, usually with a legal address somewhere abroad, in a country that issues the Gambling License, such as Cyprus. This company usually has a certain website, which is physically located on theserver: less often in Ukraine, and more often somewhere abroad. Such a website is usually visited by the citizens of other countries, mainly CIS or Baltic countries, and play online slot machines, poker or other casino games. It is clear that such a scheme does not give a hundred percent guarantee of security for the owners, and is called "gray" in simple language.



Can a businessman today bring online casinэos in from the cold in Ukraine?
As for the developments, which the legislator plans to use in order to bring the business in from the cold, then the activity of the Ukrainian company using the .ua domain will be absolutely "white". Therefore, the answer is yes - online casinos can be transferred to a completely legal level.
This activity implies compliance with a number of legal requirements, in particular:
You must have the previously mentioned brand, in other words - the brand that will allow you to register the .ua domain. Of course, you can register several trademarks at once: for a domain, and just for your own brand for advertising, booklets, etc.
The application and/or on the website, etc., must specify the rules of gambling, the requirements for which are provided by existing legislation. They can be developed by lawyers - this will help to take into account all the features of your platform. It shall also contain information on fighting gambling addiction, responsible gambling, EDRPOU code, license numbers, company names, etc.
You must have the certificates for your online platform. Unfortunately, it is not yet clear exactly who will provide such certificates, but their availability is mandatory.
Compliance with a number of technical conditions, such as the ability of your system to identify participants, ensure fair play, and secure processing of personal data.
Availability of bank guarantee from the State Bank of Ukraine or other bank, determined by the commission, or a target bank deposit in the same list of banks (in a state bank or any other bank determined by the commission).
Please note! The above list of requirements is not yet final. If you want to avoid problems when registering an online casino in Ukraine, it's worth gaining legal support.
As for other requirements for a casino in Ukraine, you will have to pay an official fee for the Gaming License. The fee, for example, for these types of online casinos is as follows:
for online casinos - 6,500 minimum wages, which today is equal to UAH 52,162,500;
for the organization of online poker games - 5,000 minimum wages;
for the organization of online bookmaker activities - 30,000 minimum wages.
Do you want to get a Gambling License in Ukraine? Please contact us for details!
Didn't find an answer to your question?
Find more information about starting a casino in Ukraine here

We are ready to help you!
Contact us by mail

[email protected]

or by filling out the form:
We are ready to help you!
Contact us by mail [email protected] or by filling out the form: