How to combine two LLCs into one enterprise?
Cost of services:
from 200 USD
The cost of services of changing information in the register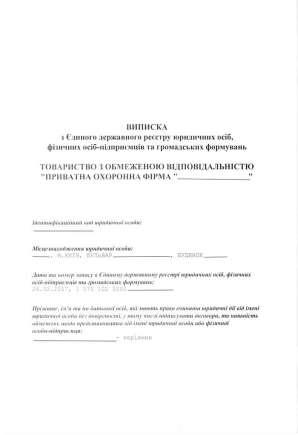 Reviews of our Clients
Founder and Chief Editor M. Aristov , "Geoprofil" magazine
We would like to recommend this firm which provides legal services professionally and in a timely manner
Director V. Kovernyk, LLC "Company "VNA"
We highly appreciate quality of your work in regard to minimization of legal risks for our business as well as your ability to deal with controversial situations arising from interaction with controlling authorities
Director S. Astashev, LLC "Company "Biznes proekt"
Our experience of work with you in the field of litigation, tax consultations, registration of legal entities and others showed that you can be entrusted not only with ordinary projects but also with those that require creativeness in protection of interests
Let's imagine such a theoretical situation: You have the main LLC and a subsidiary company, which you decided to merge into one LLC. Or, for example, you have decided to buy someone's business and merge it with your business to expand it.
How does this reorganization work? Today, we will tell you how it looks like in practice and what to consider in the process of merging companies.
You may also like: Difference Between Withdrawal From A LLC And Sale Of Its Part
Procedure for reorganization of the company by merging two LLCs
The procedure for merging two or more companies means merging them into one legal entity, provided that these legal entities cease to exist as separate entities and transfer their rights and obligations to the new company to which they have joined. All assets of the merged companies are also transferred to a common new legal entity.
The step by step procedure will look as follows:
First of all, two or more companies must draw up a decision on reorganization by merger and establishment of a new company, and submit a notarized copy of the decision to the registrar to handle all formalities related to the termination of its business activity.
Then each company must draw up the act on transfer of all rights and obligations to the newly created company.
Only upon completion of the above steps a set of documents for establishing a new legal entity shall be submitted to the registrar.
That is, the new company is formed on the basis of independent termination of merging companies.
The new company (after completion of the termination procedure) must submit the following documents to the state registrar:
an application for state registration of establishment of a legal entity;
a copy of the founders' decision to create a legal entity certified by a notary;
the company's charter;
a document confirming payment of the administrative fee;
a copy of the original (notarized copy) of the act of transfer;
documents for the state registration of termination of a legal entity (i.e., an old company);
a notarized copy of the passport of the person who is the ultimate beneficial owner of the legal entity.
Of course, when arranging the process, it is important to properly formalize the termination of the "terminated" LLCs and take into account many nuances in the constituent documents of the "new" LLC. Our lawyers will help you with this issue.
Mistakes at any stage may result in the registrar's refusal, or they may appear later, negatively affecting the work of your business.
Important: New Law On Beneficiaries
What happens to the founders of the two merging companies?
Such founders automatically become members of the new company. In addition, when forming the authorized capital, they distribute shares in proportion to their contributions.
Please note! In case of a merger, all assets and liabilities transferred do not cause tax consequences, neither for the companies that are reorganized, nor for the successor (new company). The fact is that the value of assets under the transferring act is not included in the gross income and is not subject to income tax.
If the reorganizing companies have a tax debt, then it is fully transferred to the successor company.
You may also like: When Do You Need To Switch To VAT?
All employees who have been in labor relations with merging companies do not quit, but move to a new one. In this case, the record "Company A is reorganized into Company B through a merger" is made in the employment books.
This reorganization procedure will be interesting for large enterprises that want to expand their business, as well as for those who want to penetrate into new areas or consolidate a competitive position in the target market.
If you want to reorganize your business, don't hesitate to contact us. Our lawyers will take into account all aspects of your situation and will find the best option to achieve your goal.
Didn't find an answer to your question?
We are ready to help you!
Contact us by mail [email protected] or by filling out the form: