How to protect unique ideas and startup products in Ukraine?
Cost of services:
from 35 000 UAH
Legal support of startup projects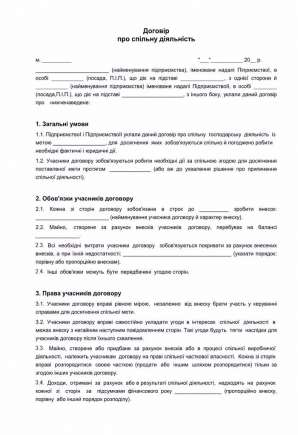 Reviews of our Clients
General director Skibinskiy V., Yokogawa Electric Ukraine Ltd.
Yokogawa Electric Ukraine Ltd. recommends Vladimir Gurlov and his team of lawyers as a reliable legal partner and advisor for foreign businesses in Ukraine...
G. Zeynep Kucuk, SANOVEL ILAC SAN. ve TIC. A.S.
Helped with the liquidation of a foreign representative office in Ukraine
General director I.Logvinenko , Bravo Airways
Bravo Airways company expresses its gratitude to law firm "Pravova Dopomoga" for high quality and timely provision of legal services.

General Manager Stashkevych I.Y., LLC "Trading company" Rud"
We would like to indicate that law firm "Pravova Dopomoga" has become a reliable partner for legal services provision and we can recommend it as a team of qualified professionals who are easy and pleasant to deal with
Partner, Denis Y. Lysenko, Vasil Kisil & Partners
... we would like to express our respect and gratitude for the fruitful cooperation.
... our work on joint projects assured us of your high level of professionalism

L. Chervonyuk, LLC "Vitalux"
Vitalux company highly appreciates results of cooperation with Law firm "Pravova dopomoga", can characterize it as a reliable partner and based on personal experience is ready to recommend it to interested persons...
Chief ophthalmologist of Ukraine, Oksana Vitovska, All-Ukrainian alliance of ophthalmologists
We would like to express sincere gratitute to the team of Law firm "Pravova dopomoga" and personally to Volodymyr Gurlov for professionalism and purposefulness in your work.
President Tedeev E.S., Ukrainian wrestling association
Ukrainian wrestling association would like to express its sincere appreciation to the team of Law firm "Pravova Dopomoga" for mutually beneficial cooperation
A startup involves creating a new technology, process, or product, or improving an existing one, all of which require innovation.
If a startup is based on a specific idea and the intention is to bring it to life, it is crucial to develop the idea further and implement it practically. It's important to note that an idea itself is not protected, so it needs to be transformed into a protected object.
In this context, we will discuss how to safeguard the unique ideas and products of a startup, what potential risks they may face, and how proper organization of processes can help avoid those risks.
You may also like: From Tech Parks to Angel Investors: What Can Help Your Startup Take Off?
Turning your startup idea into a tangible
There's a common rule that states ideas cannot be protected, and this is because an idea needs to have a physical expression in order to be legally safeguarded.
To put it into perspective, real estate receives protection after it's registered with the state, and any physical object can be sold once it's created.
If you have a promising idea or you've already started working on it, you need to make it tangible so it can receive legal protection.
To avoid the spread of your idea, it's better to limit the number of people who know about it and sign non-disclosure agreements with them. You can also restrict access to your idea by only providing necessary information to specific people.
Please note! An idea can turn into a material result or an object of intellectual property.
Legislation differentiates between property rights and intellectual property rights to objects. This means that if you create an object, you'll have property rights to the material object and intellectual property rights to the idea embodied in it.
For instance, if you create a painting, you'll have property rights to the physical painting and intellectual property rights to the idea embodied in it. However, selling the painting doesn't automatically transfer the property rights to the buyer.
Therefore, to protect your startup, you need to make your idea tangible and obtain appropriate protection. If you have a solution to a technical problem, you should also make it tangible and obtain the necessary protection for it.
You may also like: How to Hold NDA Violators Accountable
Protecting the "Idea" of your startup or product as Intellectual Property
Intellectual property is one of the best ways to safeguard your ideas, but they need to be expressed in a certain form.
In general, intellectual property can take the form of copyright and related rights, industrial property objects, or means of individualization (trademarks).
If your startup involves a computer program, that program will be protected under copyright law. Of course, if the program uses trademarks or other separate images, they may also be protected. Very rarely, but some computer programs can create a process (method) that can be protected as a utility model.
If you are developing a brand, then your main object of intellectual property is the trademark. The trademark should be selected with consideration of the Nice Classification, which will be used in your company's activities.
If the startup is working on complex technological products or devices, it is better to obtain a patent or utility model certificate (depending on the conditions of patenting).
Sometimes it is more appropriate to combine all of the above options and create a certain pool of intellectual property objects. For example, a computer program can be protected under copyright law, contain trademarks and copyrighted objects, and some processes that the program solves can be protected as a utility model.
Therefore, there are many options for turning an idea into an object of intellectual property. The main recommendation of a lawyer is to remember that "ideas" are not protected, they need to be transformed into objects of intellectual property rights.
And once an object is created, it can be immediately protected by knowing the right path.
You may also like: Individual Entrepreneur vs Gig Contracts in IT: Which One to Choose?
Commercial secrets in startups and how to use them
The legal regime of protecting commercial secrets allows for safeguarding information that is not obvious and is not accessible to most people. However, in order for commercial secrets to be effectively used as a tool, they must be properly documented. Here are some basic recommendations from a lawyer:
The information related to commercial secrets must meet certain criteria.
The information and documents that make up commercial secrets must be clearly defined.
All persons who have access to commercial secrets should sign an agreement to keep them confidential.
It is necessary to establish a person responsible for control.
The provision on commercial secrets can be a separate document introduced in the enterprise. In addition, the obligation to ensure commercial secrets can be implemented in the agreement.
Please note! Certain information and documents cannot be designated as commercial secrets, such as founding documents of a legal entity and tax payment documents.
Methods of protecting commercial secrets can be developed in the form of templates and recommendations by our lawyers, which you can constantly use in your work.
You may also like: Relocating ІТ Companies from Ukraine in 2022
Non-Disclosure Agreements
In practice, it is quite common to enter into agreements for non-disclosure of confidential information (commonly referred to as NDA) with employees or contractors.
Confidential information refers to any information related to a legal entity, the access or disclosure of which is restricted by the legal entity.
An NDA must be in writing and must contain:
A list of confidential information;
Actions to be taken by the parties;
Responsibility for disclosure or other breaches;
Duration of the non-disclosure;
Other provisions necessary from the standpoint of the parties.
We recommend entering into an NDA in any case, as such an agreement will provide additional security for the information and data of your startup or enterprise.
However, entering into an NDA alone, without the other measures we have indicated above, will not be sufficient to properly protect your startup.
For example, you told someone else about your business idea and entered into an NDA with them. After a while, someone else implements the idea. In practice, it is very difficult to prove that this person disclosed the information.
You may also like: Why You Should Sign a Non-Disclosure Agreement (NDA) with IT Professionals?
Other ways to protect your startup idea and product
Keeping your idea confidential is considered the best way to protect it. If only you know how your product works, you can avoid the risks of disclosure or copying your idea by not telling anyone about it.
Another option is to share only part of the idea with someone, only the amount necessary to engage them. For example, if you have invented a process but need a partner to work on a part of it, you can share only the necessary part.
Remember, there are many ways to protect your startup idea and product, but it's best to apply them and seek the optimal ones while it's still an idea and when only a select few have access to it.
In any case, our lawyers can:
provide you with qualified consultations, analyze your case and point out the risks and threats that need to be avoided;
help protect your intellectual property rights;
assist with keeping certain information as trade secrets;
develop an NDA for your startup;
assist you with other legal aspects of your startup's operations.
Check out the cost of our services and other offers for startup owners here.
We also offer separate service packages and offers for IT businesses here.
We offer you a one-stop solution for all your legal questions. Contact our company to ensure the protection of your startup and optimal organization of processes.
We are ready to help you!
Contact us by mail [email protected] or by filling out the form: