Coronavirus and unfair drug advertising: where will the problems arise?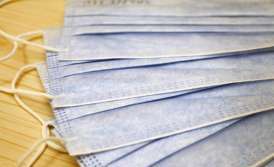 Advertising of medicines is primarily commercial, and only then informational in nature. In order to get commercial benefits from advertising, advertisers use various marketing techniques and methods, not always taking into account the norms of the current legislation. And this can lead to a loss of the reputation of the pharmaceutical company and trust in it, first of all, among consumers.
Today we will talk about cases of unfair drug advertising, as well as will elaborate on the issues that pharmaceutical companies should consider, when choosing their advertising campaign.
You may also like: How To Advertise Health Care Services?
What do legislation and state authorities say about advertising drugs for Covid-19?
Pharmaceutical companies should first of all pay attention to legislative changes and decisions of relevant authorities regarding advertising of medicines that are supposedly intended to treat / prevent COVID-19.
The Antimonopoly Committee of Ukraine (AMCU) has published on its official portal recommendations for advertisers, advertising companies, television and mass media, which are mandatory for these market participants. The recommendations of the AMCU prohibit from distributing advertisements about medicines that allegedly can treat coronavirus diseases.
In addition, the AMCU refers to the Ministry of Health of Ukraine, which in its turn informs citizens that advertising of drugs for COVID-19 is a fake, and recommends "to refrain from advertising drugs, the content of which concerns the treatment and/or prevention of coronavirus diseases, without proper justification in accordance with current legislation, in particular, without official recommendations of the Ministry of Health of Ukraine".
Besides, the Law of Ukraine "On Protection from Unfair Competition" treats such advertising as misleading. And such actions are punishable by a fine of up to 5% of the income (revenue) from the sale of products (goods, works, services) of the pharmaceutical company for the last reporting year preceding the year in which the fine was imposed.
The State Service of Ukraine for Food Safety and Consumer Protection draws attention to the fact that there are no medicinal products registered in Ukraine that have appropriate indications for treatment/prevention of coronavirus diseases. And it warns that the violators will be treated in accordance with Articles 26, 27 of the Law of Ukraine "On Advertising" and the Procedure for imposition of fines for violation of the legislation on advertising, approved by the Cabinet of Ministers of Ukraine No. 693 of May 26, 2004. In order to promptly identify violators, the State Service of Ukraine for Food Safety and Consumer Protection calls on citizens to apply to the relevant authorities when discovering such ads.
You may also like: Legal Analysis Of Medical Advertising
Examples of violations of advertising laws in the medical and pharmaceutical business
One example of the spread of false information is the advertising of Tribex, the seller of which noted that the drug is intended for "treatment and prevention (monotherapy and complex)", which suggests therapeutic properties of the drug. However, the information about the name of the food product "dietary supplement" was concealed.
The Cherkasy territorial office of the AMCU imposed a fine in the appropriate amount on the individual entrepreneur, Yegorova O.Y., and CJSC "Technolog" for dissemination of information misleading consumers (dissemination of false, incomplete information that may affect the intention of consumers to purchase the product, of this particular manufacturer). The AMCU qualified the actions of the enterprise under Article 15-1 of the Law of Ukraine "On Protection from Unfair Competition".
A significant part of cases on placement of information on the product, which misleads the consumer, is confirmed by the decisions of the AMCU and judicial authorities.
Sometimes there are cases when advertising has already reached consumers for its intended purpose, and only then the pharmaceutical company / advertiser thinks about possible violations. As it happened, for example, in the situation with Yuria-Pharm pharmaceutical company and its medical product Decasan, which, according to the manufacturer, "affects all complex viruses, including coronaviruses".
Subsequently, the company's CEO withdrew the ads and apologized to consumers. In addition, due to this situation, Yuria Farm lost more than UAH 10 million in profits.
Such difficult situations can be avoided if you seek legal assistance of competent lawyers in this area. This can significantly minimize the risks for your company.
You may also like: New Rules For The Disinfectant Registration
Practical legal advice on safe advertising of medicines to treat / prevent COVID-19
Based on our practical experience and analysis of dozens of court cases in this area, we advise pharmaceutical companies:
To use recommendations on advertising medicines only from official sources (state authorities) or from a qualified lawyer who supports them by official sources;
To formulate an advertising slogan in accordance with the guidlines contained in the instruction for medical use, which is officially registered (as well as a medicinal product) in the State Register of Medicinal Products;
To analyze each advertisement individually before publication to ensure the accuracy of information for consumers, do not mislead consumers (avoid inaccuracy, ambiguity, do not use exaggeration).
Yes, there are many advertising agencies in our country that can insist on a certain vision of advertising your products. However, if your advertising manager has no legal education and does not keep track of all the news in the field of legislation, unfortunately he/she can easily make a mistake that will result in fines for your business.
If you want to avoid the risk of fines or other liability for advertising drugs or medical services, don't hesitate to contact us. We will perform a qualitative analysis of your advertising campaign, as well as provide you with all the information and protection you need.

The cost can be found here.
We are ready to help you!
Contact us by mail [email protected] or by filling out the form: