Trading of alcohol and tobacco via Internet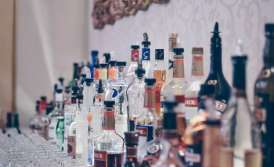 Trading of alcohol and tobacco is one of the most profitable spheres of business today. There are some law requirements for conducting this business which are related to a type of premises and permission documents. Most of entrepreneurs are interested in retail of alcohol and tobacco. The official license fee is the reason of it. The fee for wholesale of alcohol is 500 000 UAH per year and for retail is only 8000 UAH per year. At the same time, retail must be conducted in specially equipped premises in accordance with the sanitary rules. But very often entrepreneurs think that they can conduct retail of alcohol and tobacco not only in shops or trading rooms but also via Internet. We will try to examine whether retail of alcohol is legal via Internet.

The main legal act is the Decree of the Cabinet of Ministers of Ukraine "On the rules of retail of alcohol" dated the 30th of July 1996 no. 854 in this sphere. According to the Article 2 retail is conducted only through stores' specialized departments with a universal assortment of goods and also through restaurants. Also these premises must have an area not less than 20 square meters, must be equipped with cash registers, trading booths and showcases, must be provided with a sanitary state of the premises etc. In order to that we can say that retail is prohibited via Internet.

However, a lot of stores sell alcohol and tobacco via Internet. Is this activity legal?





The right of retail is not prohibited if sole trader has specially equipped premises and gets permission documents (licenses) according to the law. In this case an entrepreneur opens a shop and provides it with the sanitary, technical, fire rules, equips shop with trading fitments. After it you must get a license for retail of alcohol. And only then an entrepreneur can sell his goods via Internet. He can create his own web-site for it. This option won't break rules of the laws which regulate circulation of alcohol and tobacco in Ukraine. An entrepreneur will have evidences that he got the license for the shop in a case of examination by the control state bodies.

Internet trading is supposed to have a courier delivery. Is this service legal? Or do the goods have to be given to a buyer only in the stores? Which requirements must be followed by a courier if this delivery is possible?

The State Fiscal Service of Ukraine explains that a courier delivery of alcohol from an Internet-shop is possible only if entrepreneurs have specialized trading point with registered cash registers and the licenses for them. It means that retail will be conducted in authorized places according to the Rules. The main requirement is a fiscal check which buyer must receive from a courier while making a payment. Also client can pay without cash if a courier has a terminal. The answer is negative and unambiguous for entrepreneurs who don't have the stores and want to sell alcohol via Internet, keeping it in usual premises (http://kyiv.sfs.gov.ua/okremi-storinki/arhiv1/272615.html). Very often we can see situations when entrepreneurs got licenses for their offices because they think that it is in accordance with the law. Sole traders install cash registers and allocate a room for storage of alcohol. These actions are illegal and your license will be revoked while the first examination.
As follows, retail of alcohol and tobacco is possible via Internet but only if entrepreneurs have the store with special equipment and license for retail of alcohol.

If you would like to get a professional legal support while establishing your own business in this sphere - don`t hesitate to contact us! Our lawyers can guarantee it.
We are ready to help you!
Contact us by mail

[email protected]

or by filling out the form:
We are ready to help you!
Contact us by mail [email protected] or by filling out the form: