Pharmacies were allowed to deliver medical drugs by courier and mail. Online pharmacy - is it possible?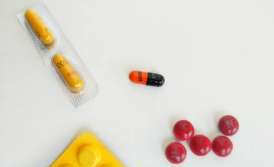 The Cabinet of Ministers adopted Decree No. 220 of 03/23/2020, which introduced certain amendments to the licensing regulations on the sale of medicines. Now pharmacies are allowed to sell medicines using the courier delivery services and even mail. However, only medicines that are dispensed without prescription and do not require special storage conditions can be sold this way. The State Service of Ukraine on Medicines and Drugs Control published the relevant news on its official website.
Thus, the online trade in medicinal products has been practically legalized. If the delivery of drugs can now be organized absolutely legally, it makes it possible to sell drugs online by pre-order.
But as noted in the abovementioned Decree, such online trading is allowed only for the quarantine period and emergency situations. Also, it should be remembered that in order to trade in medicines via the Internet, there should be a real pharmacy that meets all the requirements, because the concept of online pharmacy that many people are waiting for hasn't been legalized yet, and it is unlikely to be legalized in the near future.
However, the issue of legalization of online trade in medicines after quarantine is still open. The legislation provides for such possibility only during the national force majeure circumstances, but the mechanism itself is already laid down.
If you want to switch your pharmacy to the public mode and expand the customers base, read about such prospects in our publication or consult with our experts.
To learn more about the procedure for starting a pharmacy, read the following publications:
How To Start A Pharmacy In Ukraine?
Requirements For Pharmacy Staff.
What Is The Difference Between Starting A Pharmacy In A Village, Small Town Or City?
We are ready to help you!
Contact us by mail [email protected] or by filling out the form: