How To Start An Online Store In Ukraine?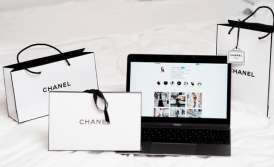 Today any product can be found on the Internet. What's more, thatєs where the Clients go initially when they need to buy anything from decor items to large appliances. Since 2020, even medicines and medical equipment can be easily ordered with delivery online.
Of course, in such a situation, when planning to start a business, it's worth thinking immediately about entering the online market. This is a huge opportunity for promotion, distribution of goods, without limiting yourself to a narrow territory, as well as the ability to quickly find your target audience.
Many entrepreneurs think that the most difficult issue of organizing an online store will be development of an attractive website and its quick promotion. In fact, it is important to understand that organizing an online store poses the same challenges as organizing an offline business, which means you will have to decide:
What form of business structure is better to use for an online store? A sole proprietorship or an LLC?

What taxes will have to pay at the start of the online store and how to optimize the taxation of its activity?

Is it necessary to register a trademark?

How to protect your online store from unscrupulous customers?
These are the legal aspects of registering an online store which can be solved at once and in one place.
Registration of the online store in Ukraine on a turnkey basis is the opportunity to get a ready-made business simply.
We offer you to facilitate the process of online startup and order the whole legal part of the registration of an online business on a turnkey basis. Thus, you will be sure of:
Legality of your business - your business will be registered in the form of business structure you choose, and will have all the necessary permits to operate;

Protection of your business - we will help you develop and implement methods to protect you as a seller, such as a public offer or copyright protection, and teach you how to use them;

The best options for organizing your business - having experience in registration and legal support of a variety of businesses in Ukraine, we can advise on the best scheme of your business already at the start. For example, if the online store is going to order goods from abroad and sell them for a large sum of money in Ukraine, the sole proprietorship may be more profitable in terms of tax optimization.
We can perform not just individual tasks for starting an online store, but offer you the whole complex of services, the result of which will be an actively operating online business.
Please note! As a law firm actively working on its own website, we understand what online store promotion is and how it works. We can recommend reliable contractors for SEO-promotion of your website on favorable terms.



What are the steps of the successful registration of an online store?
Online store registration.
The main question we are asked is, What form of business structure to choose - a sole proprietorship or LLC?. It makes no difference for running an online store - the legal form should be chosen on the basis of:
the activity you intend to conduct (in case of an online store, the goods you want to sell);

the volumes you expect to achieve;

your personal vision of future business development.
Most often we recommend choosing a sole proprietorship, for example, if you are going to act as the sole founder and do not plan, at least at the start of the business, to attract serious external investment.
Starting an online store as an LLC may be beneficial if you plan to cooperate with large companies, or, for example, are considering a possible sale or expansion of the business after its development.
You may also like:
Public Offer On The Website: Why Is it Important?

Please note! If you decide that LLC is the best option for you, but you are not interested in a full-fledged office - our firm can offer you registration with our legal address, which is an absolutely legal solution.
Obtaining permits for your business.
The laws of Ukraine define a clear list of business activities that are subject to licensing, such as the operation of pharmacies, sale of alcohol or tobacco, etc. So if your activity falls within such a list - you'll need to obtain a license to start an online store.
This is not a problem for our firm, since one of our areas of practice is obtaining any kind of permits and licenses.
Our services also include registration of the online store with the tax agency. Цe have already written in more details about how to choose the taxation system for online store here. As for the registration procedure, it consists of the following stages:
Filing an application to the tax office;

Transfer to the Single Tax (if this is the form of taxation you have chosen);

Registration as a VAT payer (if you decide it is convenient for you, for example, if you have VAT-paying counterparties).
The algorithm will vary depending on the taxation scheme you choose. Our lawyer and accountant will help you choose it.
Protection of the main tool of your business - the website.
We mean the legal aspects of protecting your website, for example:
Registration of a trademark, which is a lengthy process, but can be a great investment in the future development of your brand.

Development of a public offer that immediately clarifies your relationship with your Clients.
Please note! There are no requirements for the website of the online store, but you, as a seller, fall under the Consumer Rights Protection Law, which means that your website must contain complete information about the goods, the seller, the terms of payment and delivery. In addition, the law provides for the possibility to exchange the goods for other similar goods or to reject the goods in cases determined by law.
All this information must be available on your website. We will provide you with appropriate recommendations so that your website can function legally and without problems.
You may also like: Taxation Of An Online Store In Ukraine
In addition, there are many other nuances that we will take into account when working with your online store: the arrangement of relations with your employees, drawing up templates of agreements with contractors, and much more.
We can give you a finished product - its scope depends only on your wishes and plans.
Legal services for registering an online store in Ukraine usually includes:
Consultation on starting an online store - we will discuss your plans and suggest you an algorithm of actions that will suit you;

Registration of the online store in the form of business structure you choose;

Tax consulting and assistance in registering business with the tax agency;

Obtaining permits to launch the online store in Ukraine;

Registration of the trademark or development of the proposal to protect the brand;

Preparation of documents needed for running an online store, such as public offers, etc.
We also offer further legal and accounting support for your business. For example, our accountant can take over the accounting of your online store for the period until you find a reliable in-house accountant.
You can gather a "package" of services depending on your business model vision and needs at the moment.
If you are not sure exactly how to start an online store - contact our experts for an introductory legal advice on this matter. Our lawyer will analyze your situation and offer you the most favorable algorithm of actions.
Do you want to start your own project and set up an online store? Don't hesitate to contact us! We will not just register a business for you, but also provide you with all the necessary assistance to ensure efficient business setup.
Didn't find an answer to your question?
Learn more about registration of the online projects here.
We are ready to help you!
Contact us by mail [email protected] or by filling out the form: